If you are visiting Vegas and love a different kind of gaming, don't miss out on the city's many arcades. Here are what are considered the best Vegas arcades.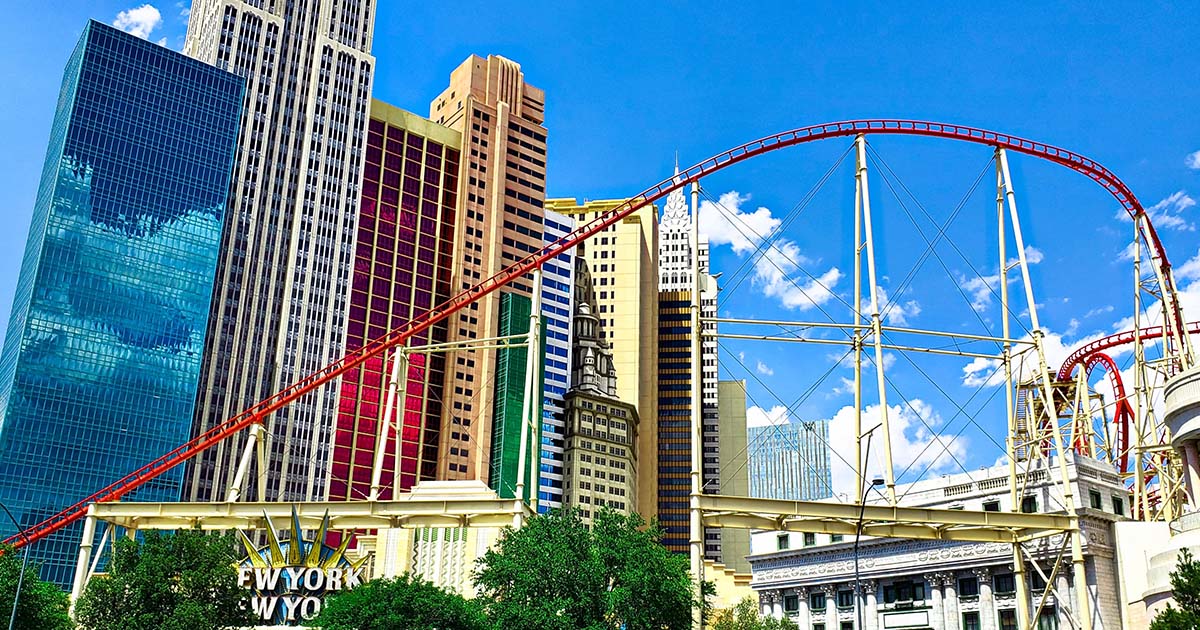 Big Apple Rollercoaster & Arcade at New York New York
The Big Apple Arcade is one of the best arcades in Las Vegas. At 32,000 square feet, it's also one of the biggest.
If you're looking for arcades for adults, you will find all of your favorites here, including:
Skee-ball
Air hockey
NBA Fever
And more!
If you want to get your adrenaline fix, hop on the New York-New York's outdoor Big Apple Rollercoaster.
The prices at this arcade are credit-based, which means the more you buy, the cheaper the credits become. If you purchase a package, you can drink, ride the coaster, and enjoy the games with the same deal.
Although this arcade is suitable for kids, later in the night, the cocktail bar opens, and the crowd shifts to a more adult-oriented environment.
Fun Dungeon at Excalibur
Do you want to feel like a kid again while enjoying your favorite classic games? You will not want to miss out on everything the Fun Dungeon at Excalibur has to offer.
This arcade boasts a huge range of games, over 200 total, including from classics to modern releases. There are over 200 games available. There are arcade games, claw games, redemption games, sports games, kiddie games and carnival games. Yes, you could try to throw a bean bag to knock down those milk bottles to win a stuffed animal. If you're hungry or thirsty, they even have a smoothie bar within the arcade so you can easily kick back and relax while taking a gaming break.
The arcade is located downstairs from the main floor.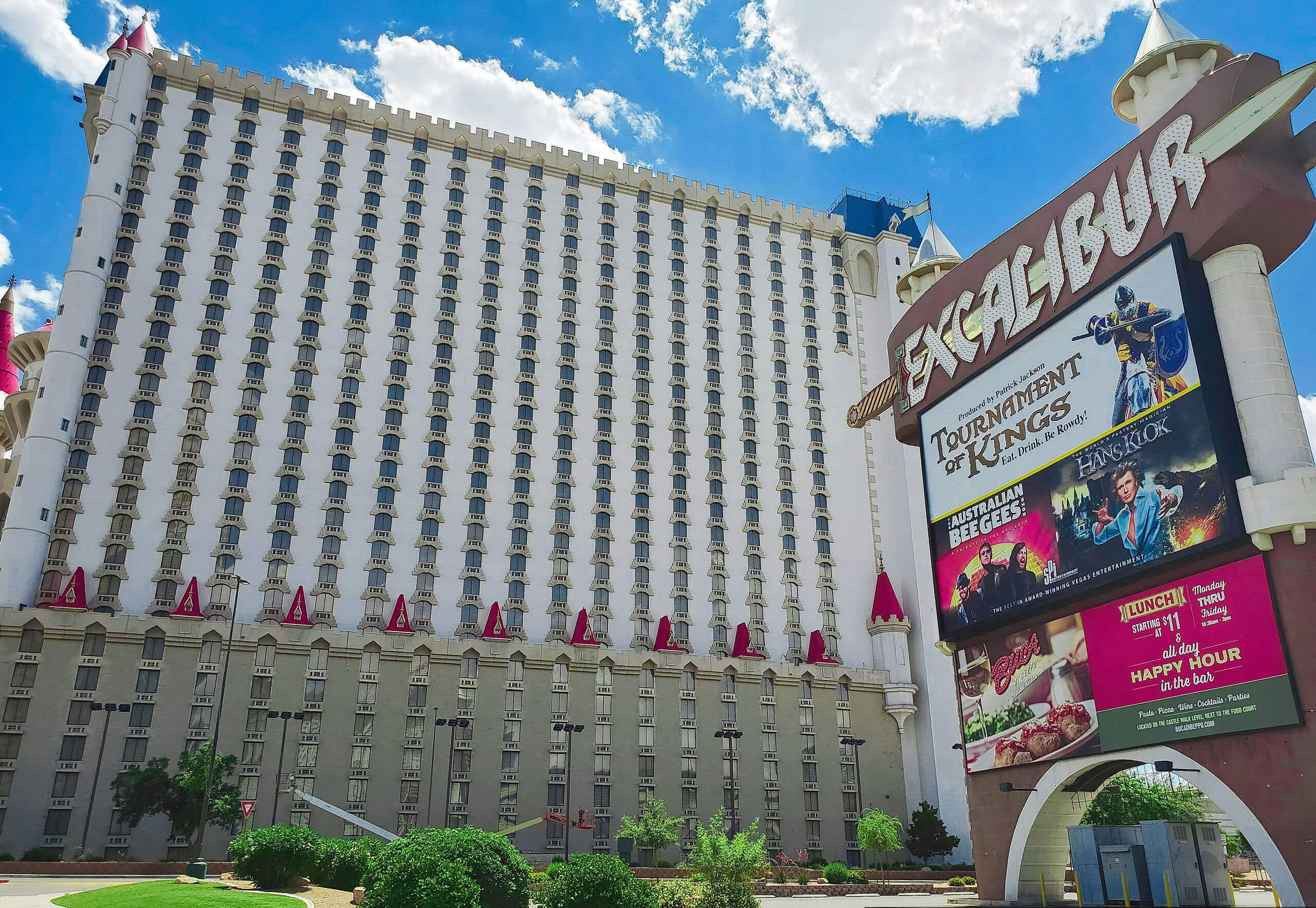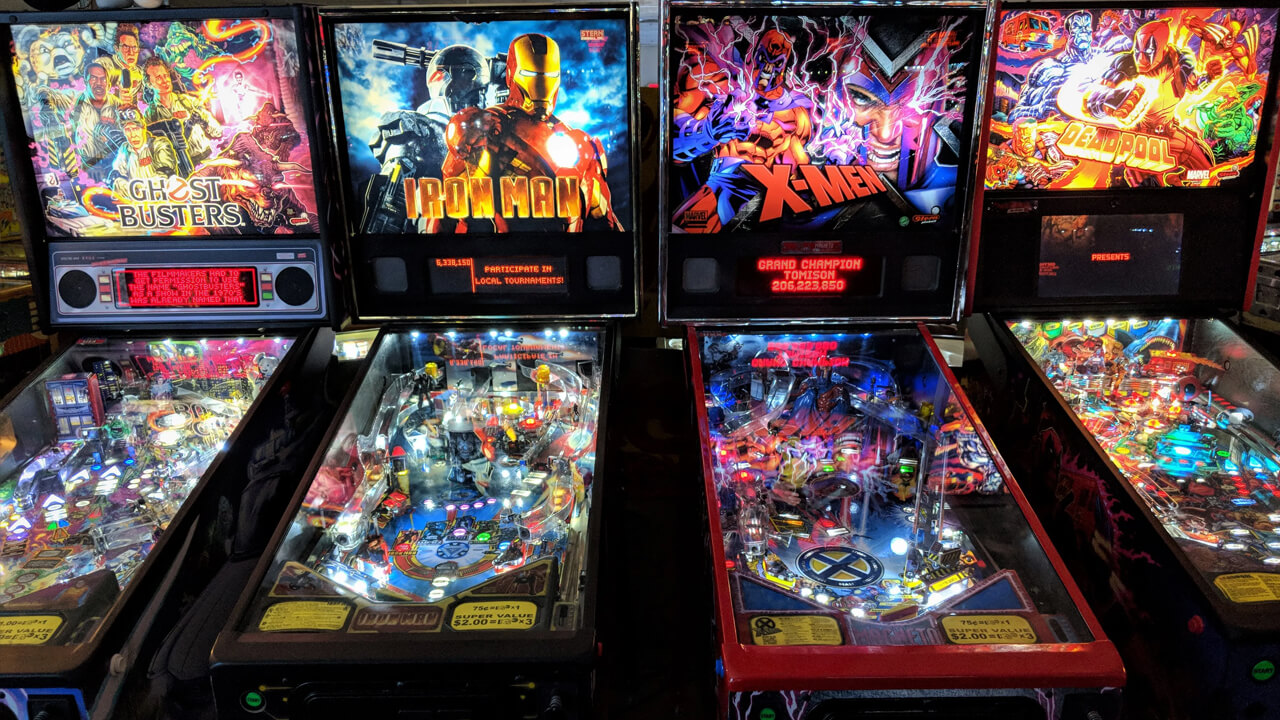 Las Vegas Pinball Hall of Fame
Get ready for a magical journey at the 31st Annual Magical Forest, hosted by Opportunity Village. From November 24 to December 31, the winter wonderland welcomes visitors to experience its dazzling lights, exciting rides, and festive cheer.
Open Sunday to Thursday from 5:30 PM to 9 PM, and until 9:30 PM on Fridays and Saturdays, the event is a cherished Las Vegas tradition closed only on Christmas Day.
Your visit not only promises joy and wonder but also supports a noble cause. Every dollar spent at the Magical Forest helps fund programs and services for over 3,000 people with disabilities.
So, while enjoying hot cocoa from Frostbites, you're positively impacting someone's life.
Player 1 Video Game Bar
If you love video games and craft beer, Player 1 is the place for you. This video game bar has a massive range of arcade machines and game bars, not to mention 50 craft beers on tap. This arcade on Maryland Parkway is for adults 21 and over.
With 150 bottles and over 40 ciders for you to try, you're sure to find something that suits your tastes at the bar. Players pay a flat fee of $8 to enjoy games. You can purchase drinks separately once inside the bar.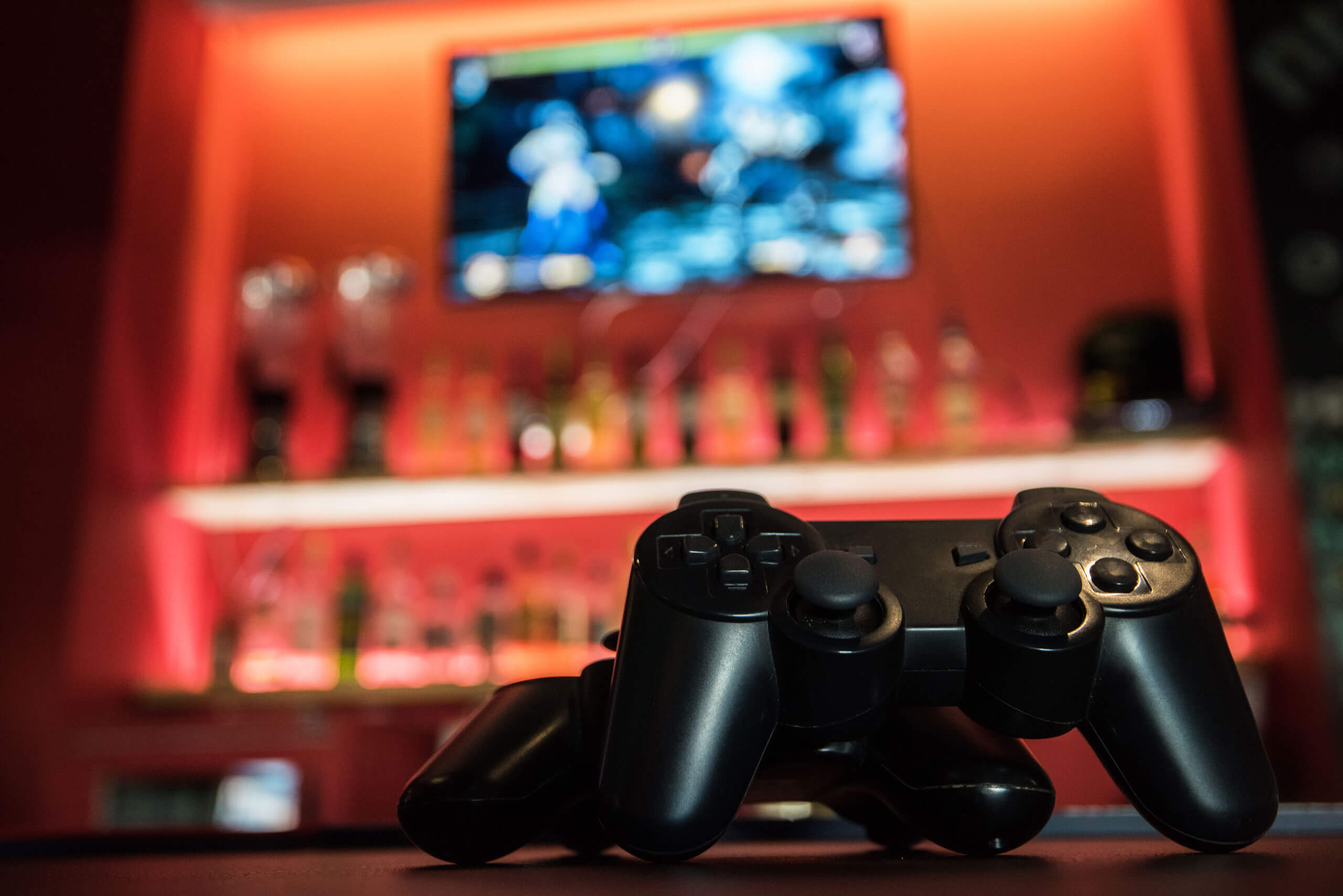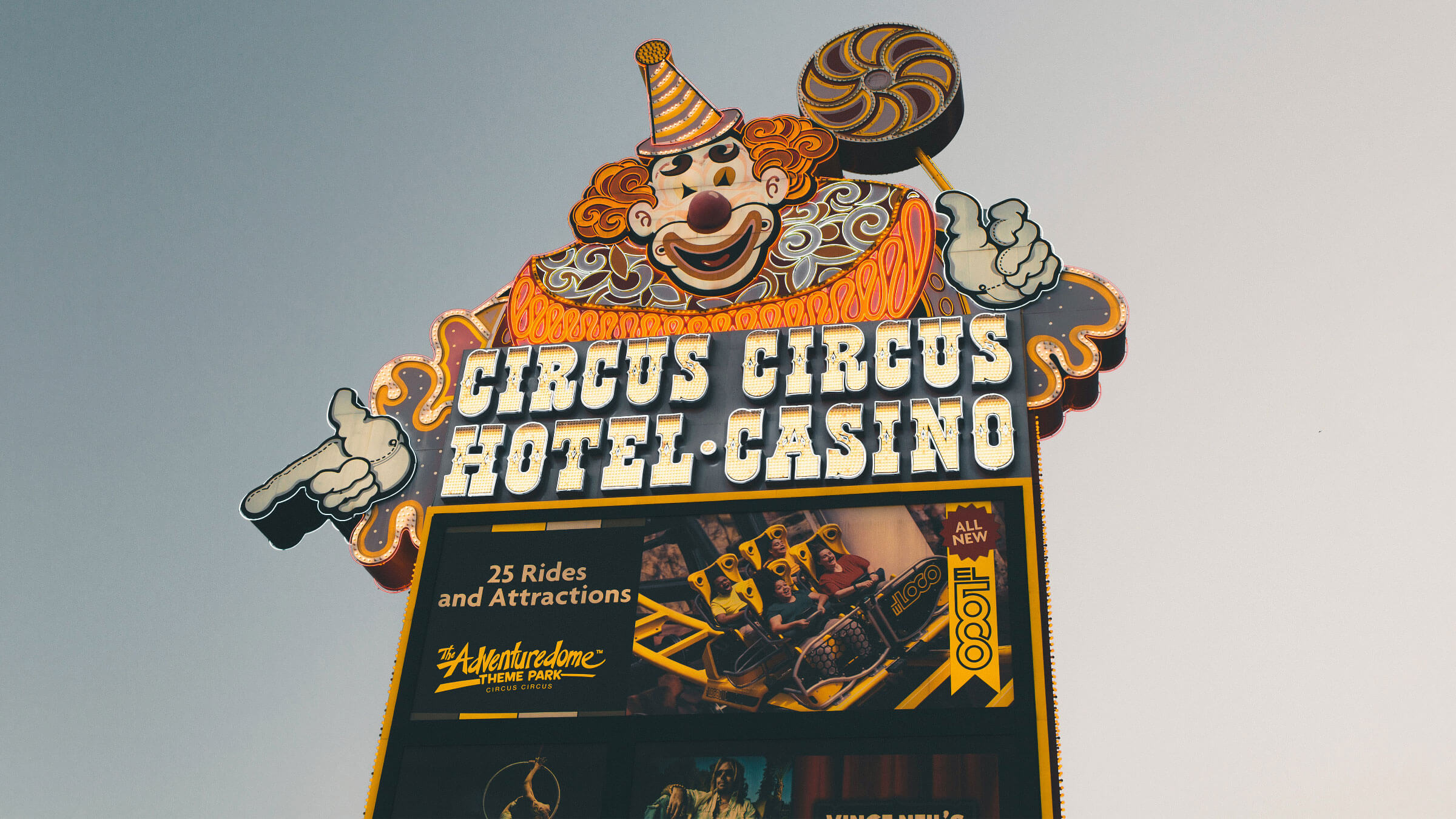 Carnival Midway at Circus Circus
The Circus Circus Hotel and Casino is host to one of the best arcades for kids in Vegas. In addition to the Adventuredome Indoor Theme Park, Discover a world of gaming excitement at the Circus Circus Carnival Midway Arcade, a hub of entertainment that promises a captivating experience for visitors of all ages.
Diverse Selection: The Arcade boasts an impressive collection of 200 games, offering a mix of today's most popular games and timeless classics that have stood the test of time.
Prizes Galore: The Arcade offers a plethora of prizes catering to both kids and adults.
Cashless Convenience: Embrace convenience with the all-new Midway Playcard. This cashless card system enables both gameplay in the Arcade and Midway and at redemption. All redemption ticket points are stored right on the card.
Walking directions from within the casino: check their website
Pro tip: The Arcade is part of the larger Carnival Midway, which also features traditional circus acts – which have been taking place for decades. The Circus Circus stage comes alive with free world-class circus performances daily, starting at 1:30 PM. Immerse yourself in the energy and spectacle that surrounds the Midway.
Cyber Quest at Red Rock Casino Resort and Spa
Cyber Quest at Red Rock Casino Resort and Spa is a fantastic place for kids to hang out before or after seeing a movie, bowling, enjoying one of the best food courts in Las Vegas or as the entire purpose of a visit. Located in Summerlin about 20 minutes from the Strip depending on traffic, Cyber Quest prides itself on crafting games that offer substantial rewards, enriching the redemption experience at the Cyber Quest Prize Zone, which offers playful novelties to state-of-the-art technology.
Key highlights of Cyber Quest include:
Arcade Games: There is an extensive selection of games that cater to diverse preferences and age groups. The arcade includes classics such as Mario Kart and Space Invaders, alongside an assortment of other favorites.
The Prize Zone: The venue includes redemption games with prizes.
Cyber Quest Club Card: Cyber Quest offers a loyalty card. Cards can be obtained from the automated kiosk or front desk, and enable customers to unlock exclusive Cyber Quest experiences and special offers like $10 in free play once a month!
At The Pier Arcade at the Galleria Mall
Another favorite of ours is At the Pier Arcade in Henderson, NV. Located on the first floor of the Galleria Mall, this arcade offers a wide range of games for all ages, from kids to adults. With reasonable prices and a variety of games, including classic Pac-Man, this arcade touts that it offers approximately 45 minutes of non-stop entertainment. The arcade also offers space for events, parties, and birthdays.
Pro tip: On Mondays, you get double prize points! On Tuesdays, all games are half price, and on Wednesdays, video games only are half-price.
Dave and Buster's at Downtown Summerlin
Located in the popular open-air shopping center, Dave & Buster's in Downtown Summerlin offers an entertainment destination, combining arcades, sports games, virtual reality experiences, and diverse food offerings.
D&B caters to the whole family, but unlike other arcades, it specifically targets adults, including a bar stocked with cocktails, wine, beer, hard seltzers, and spirits. The menu includes burgers, sandwiches, appetizers, bowls, salads, chicken wings, and entrees. The entrees run the gamut of typical bar options. Kids menus are available.
Dave & Buster's promises an unmatched blend of entertainment, technology, and delectable flavors, making every visit a truly unforgettable experience.
Pro tip: If you're bringing the kids on game day, top off their playing cards and kick your feet back at the Gamebar with an adult beverage and many screens to watch the action.