Key players include A'ja Wilson, Jackie Young, Chelsea Gray, Kelsey Plum, and Candace Parker, led by Head Coach Becky Hammon.
Home games are played at Mandalay Bay's Michelob ULTRA Arena
Home game tickets start as low as $10 (will vary by game)
Games can be viewed on Silver State Sports Network, ESPN, ABC, CBS, CBS Sports Network, ION, or Amazon Prime Video
Las Vegas Aces: The Best Game in Town
Welcome to the city that never sleeps and where dreams come true for all sports enthusiasts. Whether you're a die-hard basketball fan or simply someone seeking an unparalleled sporting experience, attending a Las Vegas Aces game is a must-add to your bucket list.
This Summer or Fall, join the growing ranks of passionate fans witnessing a sporting legacy unfold in the heart of Las Vegas.
Attending Home Games
With the City's renowned vibrant energy and the team's undeniable talent, every match promises to be an action-packed spectacle at Mandalay Bay's Michelob ULTRA Arena.
A cutting-edge sports and entertainment complex with a seating capacity of about 12,000, the incredible arena itself has witnessed unforgettable events, from exhilarating concerts headlined by top artists like Katy Perry, to adrenaline-pumping UFC fights, and even glamorous TV specials like the Latin GRAMMY Awards.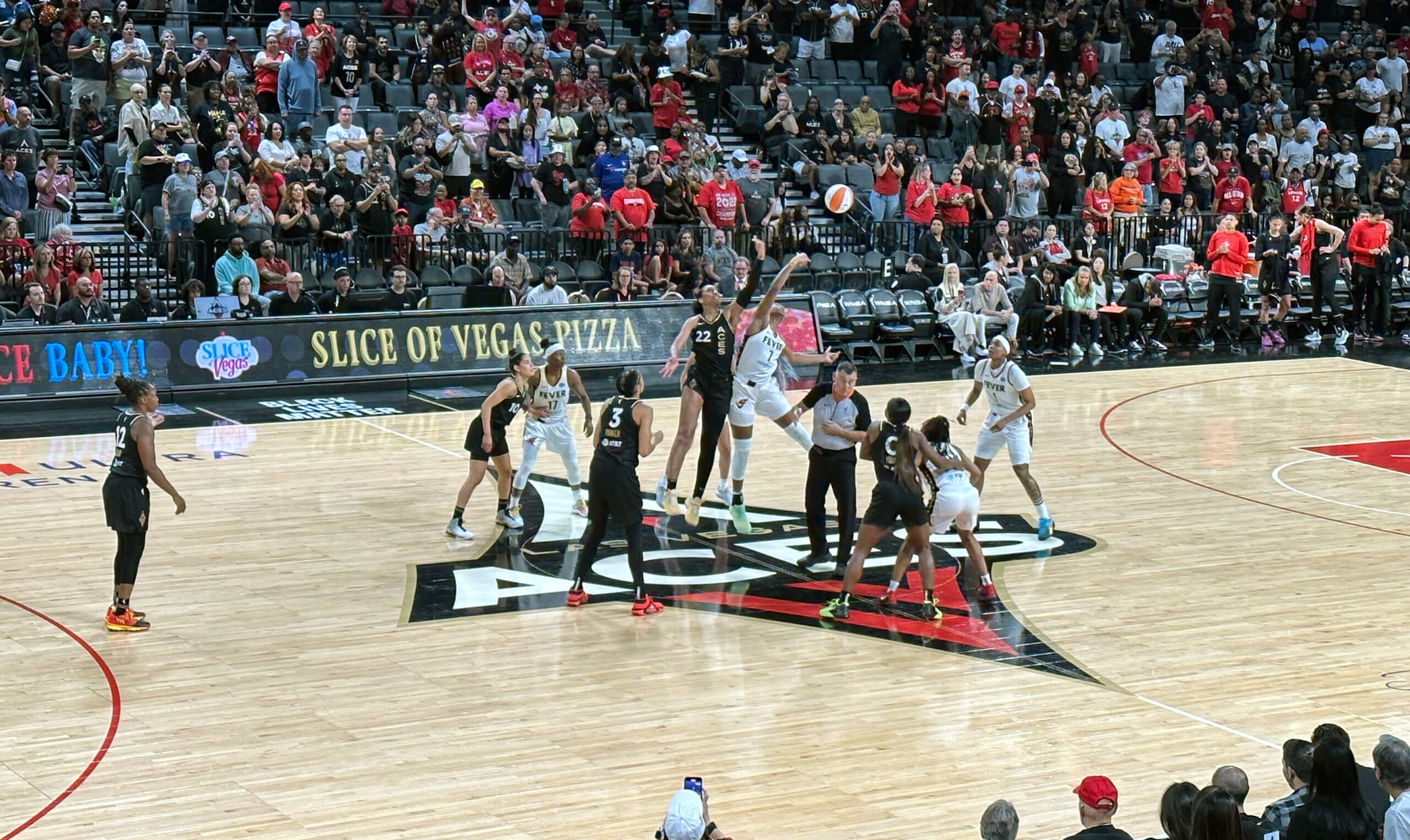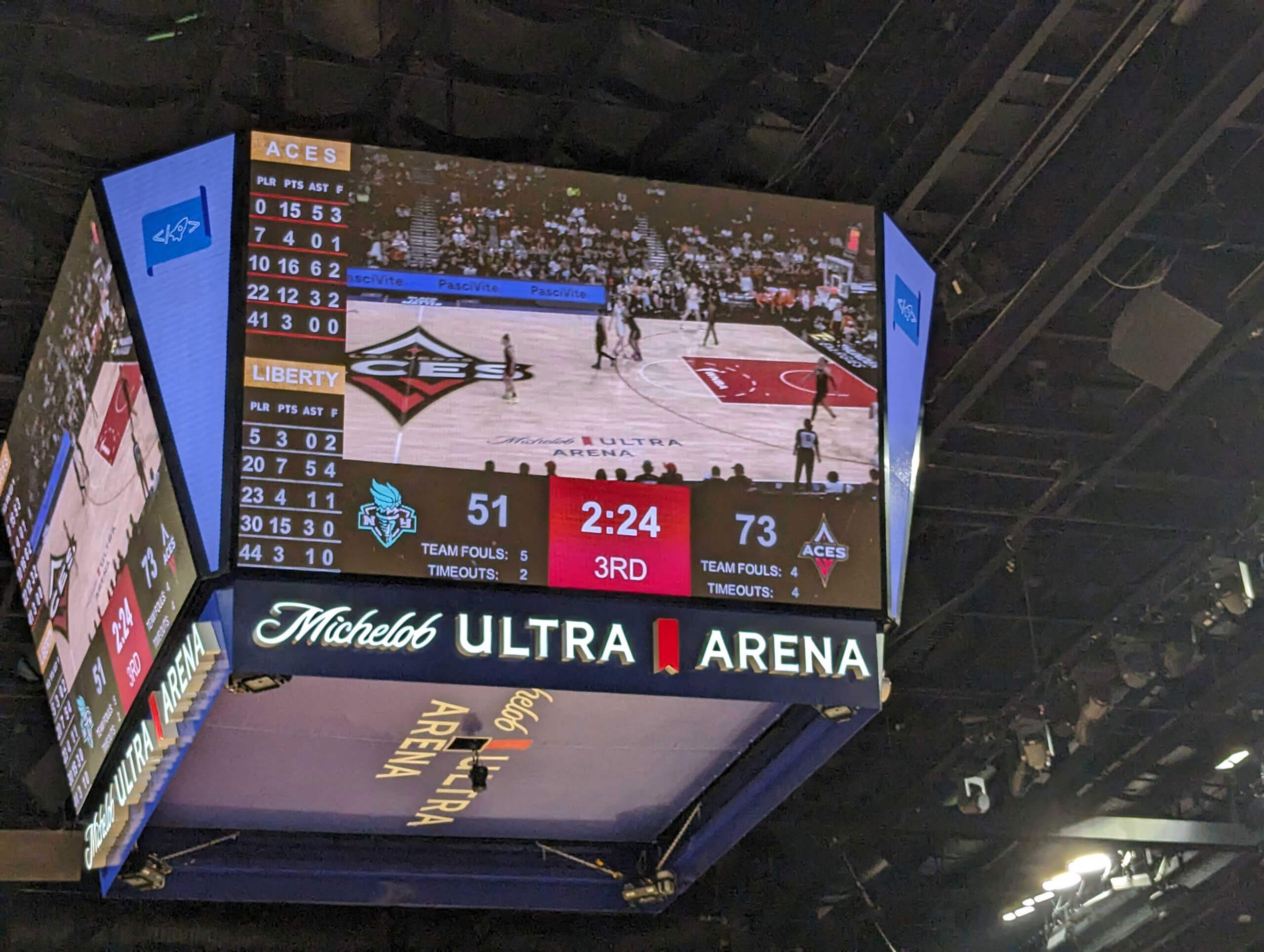 What To Expect at the Game
No one does spectacle and entertainment like the entertainment capital of the world. Sporting events are no exception.
The Aces production team and public address announcer Chet Buchanan keep a high-energy atmosphere in the arena from before tipoff through the final buzzer. Experience entertainment for the serious sports fan who wants to see talented ballers or for the entire family – all for very reasonable prices. In addition to high-energy music, there are giveaways, and fans can win a free slice of pizza if an opposing player misses two consecutive free throws.
With tickets prices starting as low as $10, you get one of the best shows in Vegas.
History of Basketball in Las Vegas
Old-time Las Vegas sports fans know good basketball.
After all, the UNLV Runnin Rebels of the 70s, 80s, and early 90s signify greatness, culminating with a national title win and a 34-1 season in 1990-91.
The defending WNBA champion Aces are rekindling that Las Vegas magic by putting together what many newbies and OGs believe is the best season in WNBA history – and one of the greatest seasons in all sports history.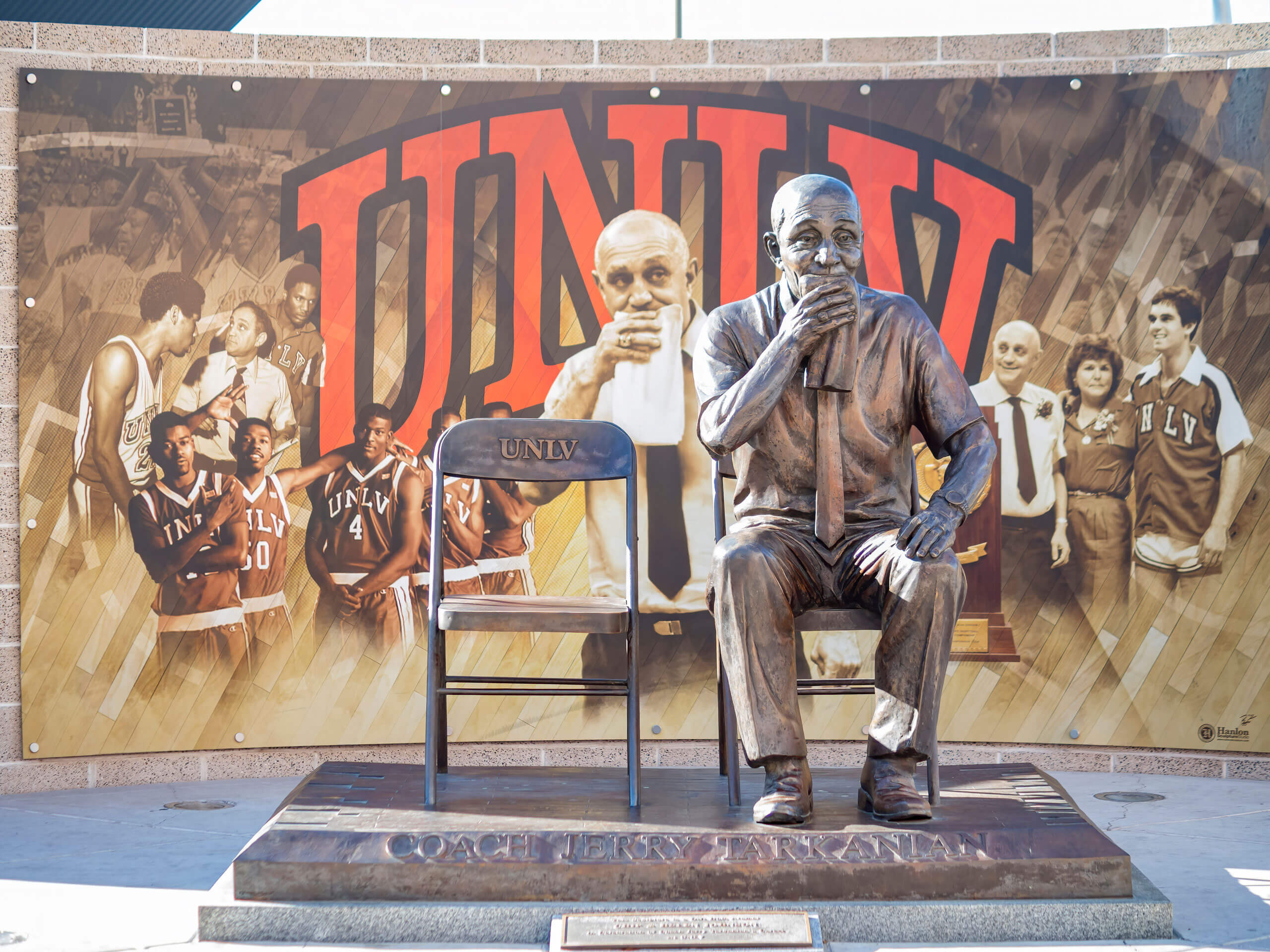 With each contributing a unique blend of skills, prowess, and court intelligence, they create an electrifying game that leaves fans and opponents in awe.
Las Vegas Aces: Making History Happen
With an impressive 21-2 record as of late July, the Las Vegas Aces have been more than victorious – they've been dominant, boasting an average win margin exceeding 15 points per game, likely the most substantial in league history. Their offensive prowess is evident in their 90+ points per game average and superior 3-point shooting, while their defense is equally formidable.
Their rise to excellence can be primarily attributed to four key strategies:
Meet The Aces
Introducing the unstoppable Las Vegas Aces, a powerhouse team led by stellar players such as the incomparable A'ja Wilson, high-scoring Jackie Young, dynamic Chelsea Gray, tenacious Kelsey Plum, seasoned Candace Parker, and master strategist coach Becky Hammon. With each contributing a unique blend of skills, prowess, and court intelligence, they create an electrifying game that leaves fans and opponents in awe.
Read more about each player below:
A'ja Wilson – Forward – #22
When you watch Ms. Wilson, the reigning league MVP and Defensive Player of the Year, you will know that you are watching the best women's basketball player on Earth. Her silky smooth offensive moves in the paint are pretty much unstoppable.
When opposing teams drop more players in the middle, Ms. Wilson is nearly automatic with the mid-range jumper. All of this allows her to score about 20 points per game.
Not to be outdone by her offense, Ms. Wilson's defense is beyond suffocating, and she regularly turns into a human fly swatter with key blocks. All we can say is if you are sitting courtside, you might end up with a spilled drink if one of her blocks heads your direction!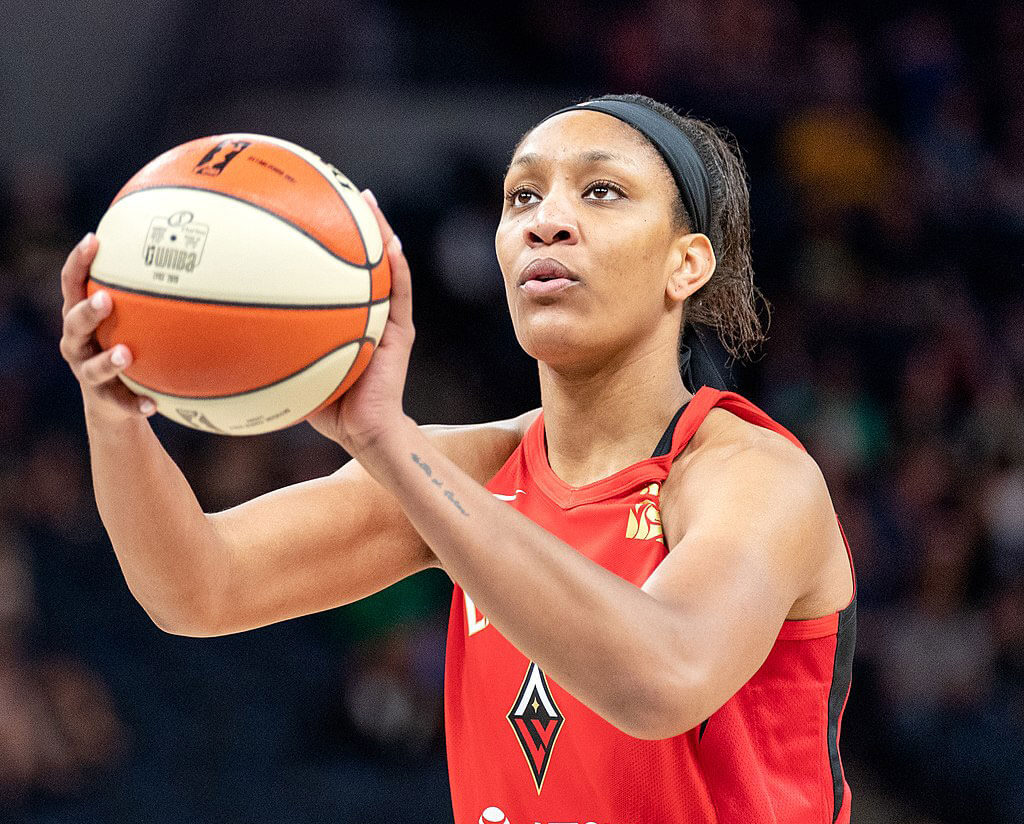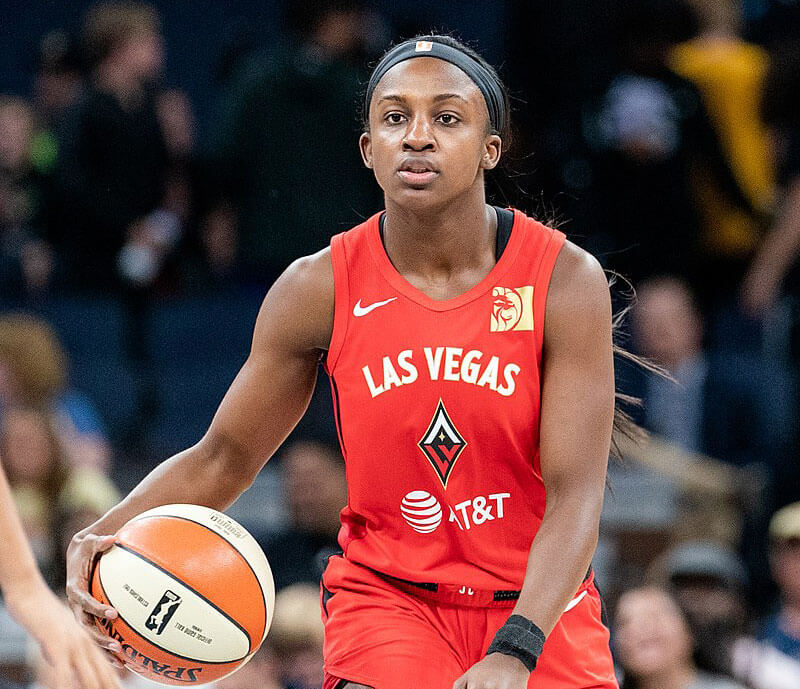 Jackie Young – Guard – #0
'J Yo' is one of the WNBA's most prolific scorers and all-around players. Ms. Young also averages nearly 20 points per game and shoots nearly 50% from 3-point land (you read that right!).
Throughout the season, during close games, especially when teams focus on stopping Wilson, Ms. Young will often knock down a critical shot. And if the Aces didn't have so many great players, it wouldn't be hard to imagine Ms. Young averaging more than 30 points per game if she played on any other team.
Chelsea Gray – Guard – #12
The POINTGAWDDDDD, as she is known, Chelsea Gray is the most dynamic point guard in women's basketball. Her electric passing ability will leave you speechless and opposing teams thinking they were on the court with Magic.
Like the other Aces starters, Ms. Gray, averaging almost 15 points per game, can also score at will, especially if teams cheat to guard the other Aces. When watching an Aces game, also check out what shoes she is wearing, as Ms. Gray sports some of the best kicks in the league.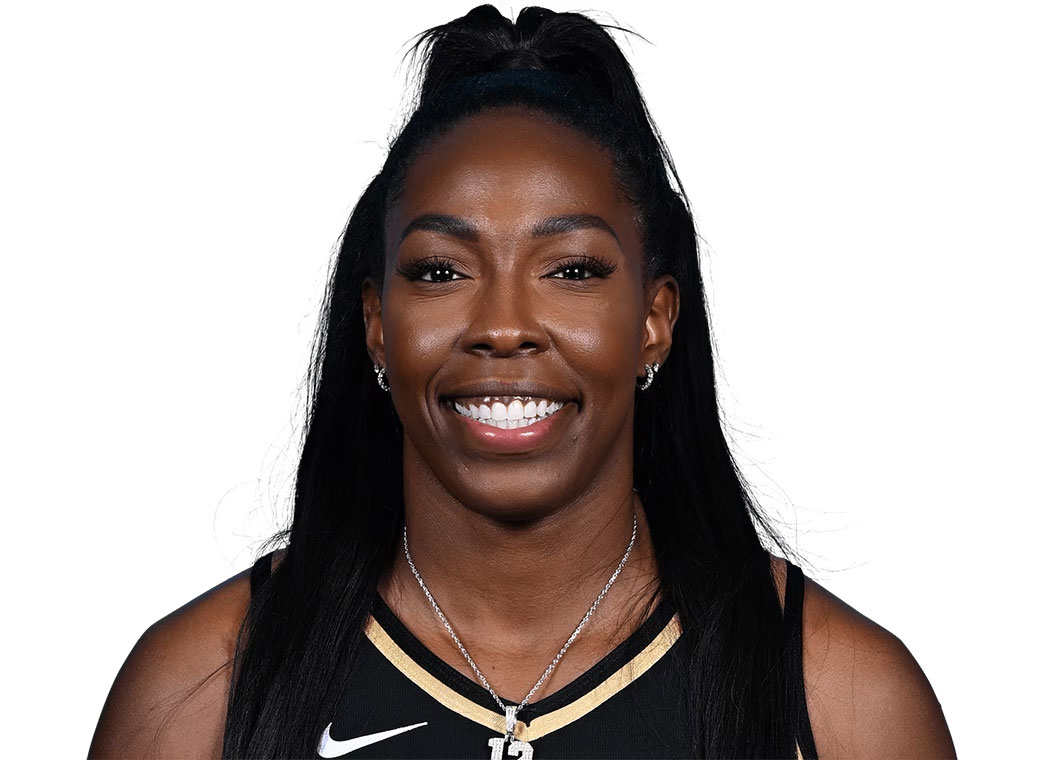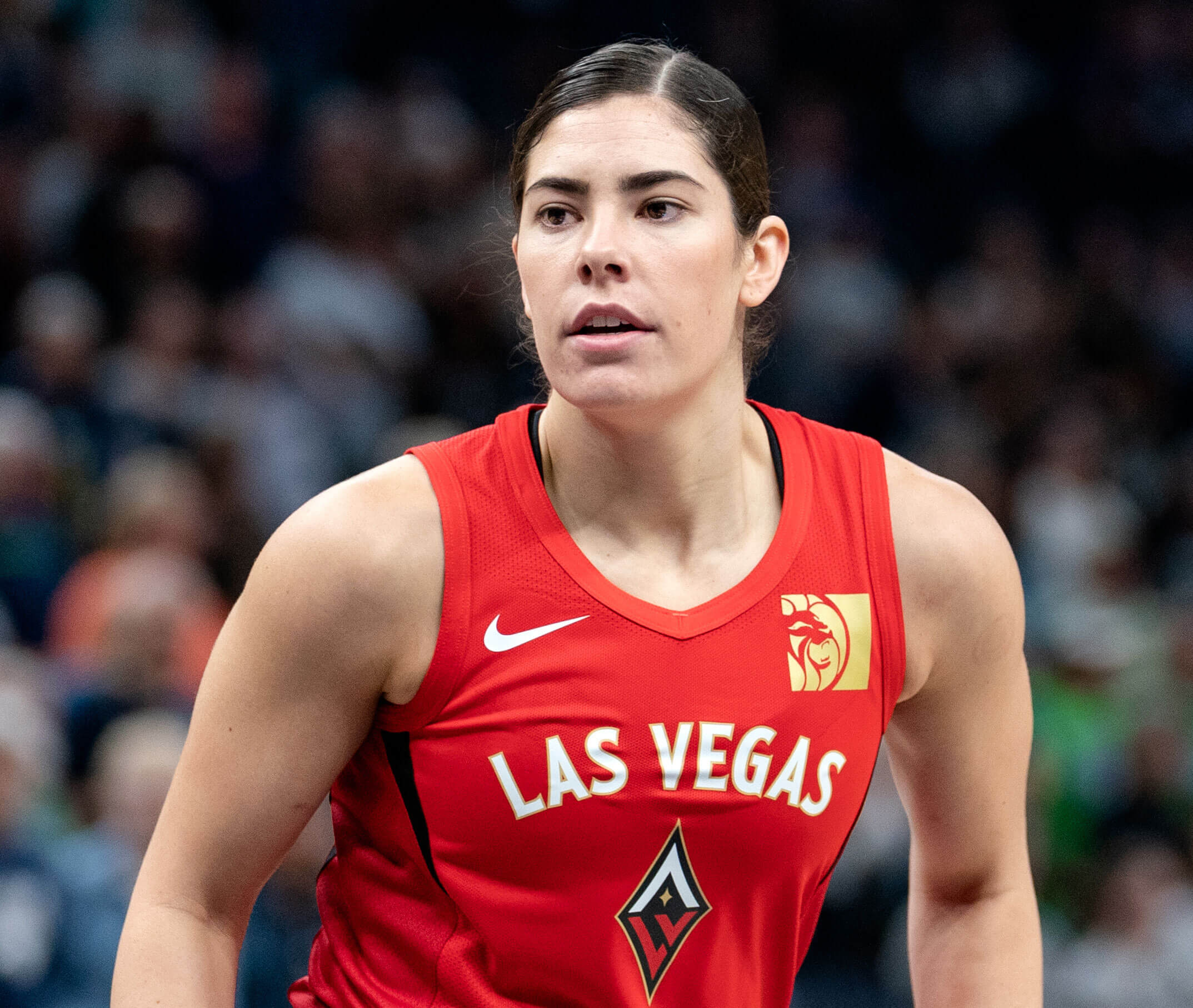 Kelsey Plum – Guard – #10
We believe Ms. Plum is the most tenacious player in the league. Her doggedness on both ends of the court makes her a favorite of many Aces fans. You can find a clip on YouTube of Ms. Plum diving on the court and fight for a ball in a game with only a few seconds left where Team USA was up by more than 20—enough said!
She also regularly will jaw back and forth with opposing players adding to the game's tension. Ms. Plum, one of the most prolific scorers in college basketball history, can score at will, as demonstrated by her 40-point game at Minnesota in July.
At 5 foot 8, she can pass and dribble like a second point guard and will regularly drive in or make a cut to the basket amongst the trees. A master on the court and in social media, Ms. Plum, is a must-follow. Plum married former Las Vegas Raider and current New York Giant Darren Waller in 2023.
Candace Parker – Center – #3
This season, Ms. Parker, a multi-time champion and one of the best players in league history, was brought in to be the cherry on top for the defending champion Aces.
When not sidelined by injury problems, Ms. Parker has done all of the little things for the Aces, playing solid defense, blocking shots, rebounding, and making key passes. Her stat line has understated her contributions to the team.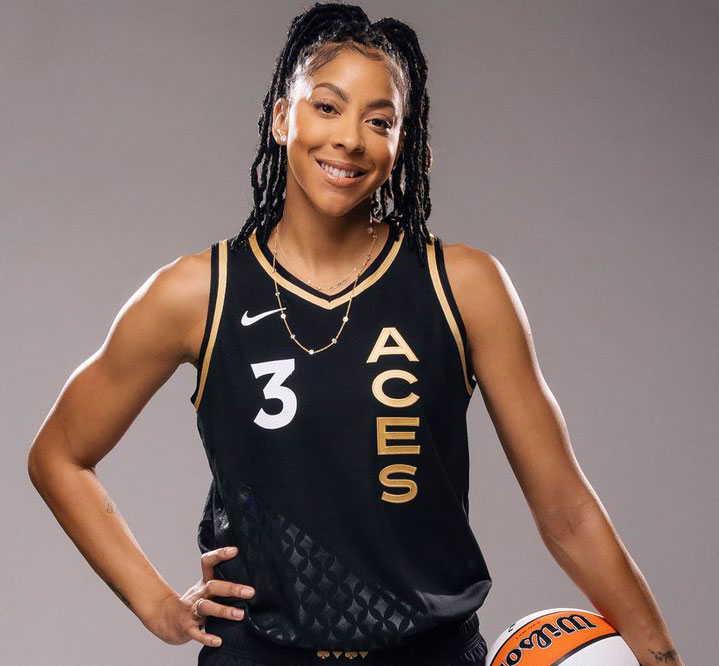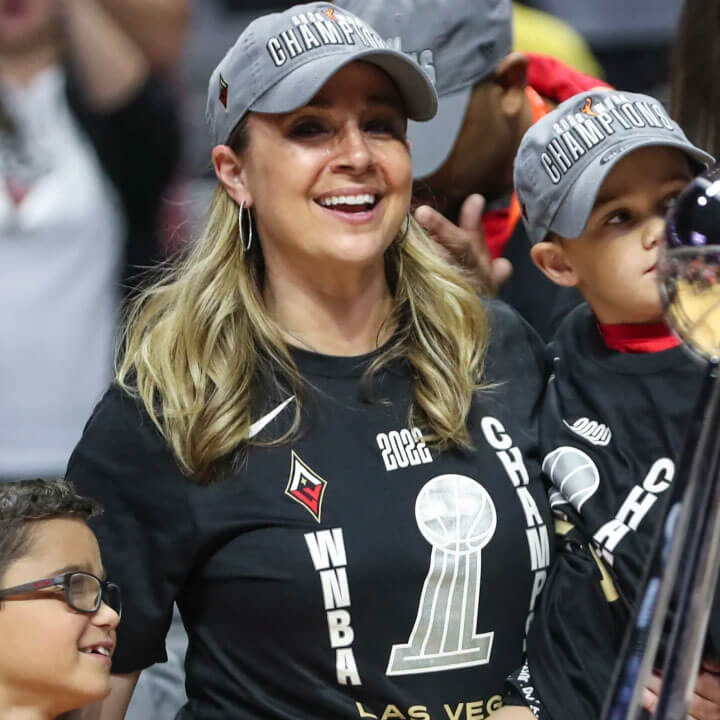 Wendell Cruz – USA TODAY Sports
Becky Hammon – Head Coach
In her playing career, Becky Hammon was an all-star guard for the WNBA's San Antonio Stars – the same franchise as the Aces before they moved to Las Vegas in 2018.
After playing, Ms. Hammon was hired as an assistant coach of the NBA's San Antonio Spurs. While there, notably, she was the head coach of the Spurs NBA Summer League in 2015 and became the acting head coach during a regular season NBA game in 2020 after Head Coach Gregg Popovich was ejected. Ms. Hammon's mark on the game as a coach is unmistakable.
When games are close during the first half, Ms. Hammon will make adjustments that often will see the Aces suddenly going on a run and blowing teams away at the beginning of the 2nd half. You will also see her regularly working over officials after questionable calls and praising opposing players. She has clearly earned the respect of all.
With an impressive 22-2 record as of late July, the Las Vegas Aces have been more than victorious – they've been dominant
Secure a Seat at These High Stakes Games
With the playoffs closing in, you won't want to miss these high-stakes games to close out the season:
Aces vs. New York Liberty (Commissioners Cup Championship)
The Aces host the best in the East for the Commissioners Cup Championship, with the winning team getting $500,000! The Liberty, who the Aces beat at Michelob Arena in late June, will seek revenge and boast the WNBA 3-point shootout champion Sabrina Ionescu and former league MVP Brianna Stewart. If you haven't seen Ionescu shoot the rock, you are living under a rock.
Aces vs. New York Liberty
A quick rematch against the Liberty for a standard regular season game.
Aces vs. Phoenix Mercury
For the final game of the regular season, the Aces host the Mercury and star Brittany Griner.
Starting September 13, 2023
Playoffs TBD
Watch the Aces defend their championship in the WNBA Playoffs, beginning September 13th.