Practice rounds start on November 16, with the main race beginning at 10 pm PST on November 18
A variety of ticket options are still available, and all ticket sales include food and non-alcoholic beverages, as well as contribute to local nonprofits like the Three Square Food Bank.
Hotel and viewing packages are still available for purchase, promising prime views of the race from a number of different vantage points throughout the Strip
Road closures start at 5 pm from November 16-18, with multiple parking and rideshare options available for attendees.
An Overview of F1 in Las Vegas
Formula 1 is coming to Vegas, and we're here to help you get the most out of it. The high-powered speed of F1 racecars will be on full display from November 16-18, 2023, as they speed along the world-famous Las Vegas Strip at night. The 50-lap Las Vegas Grand Prix will take place on a 3.8-mile track through the heart of the city.
So, what do you need to know in preparation for the Las Vegas Formula 1 Heineken Silver Grand Prix?
Race Schedule
The race begins Saturday, November 18 at 10 PM PST
The qualifying lap will be just after midnight on November 18
Practice begins on November 16 at 8:30 PM PST
There will be two more practice rounds on November 17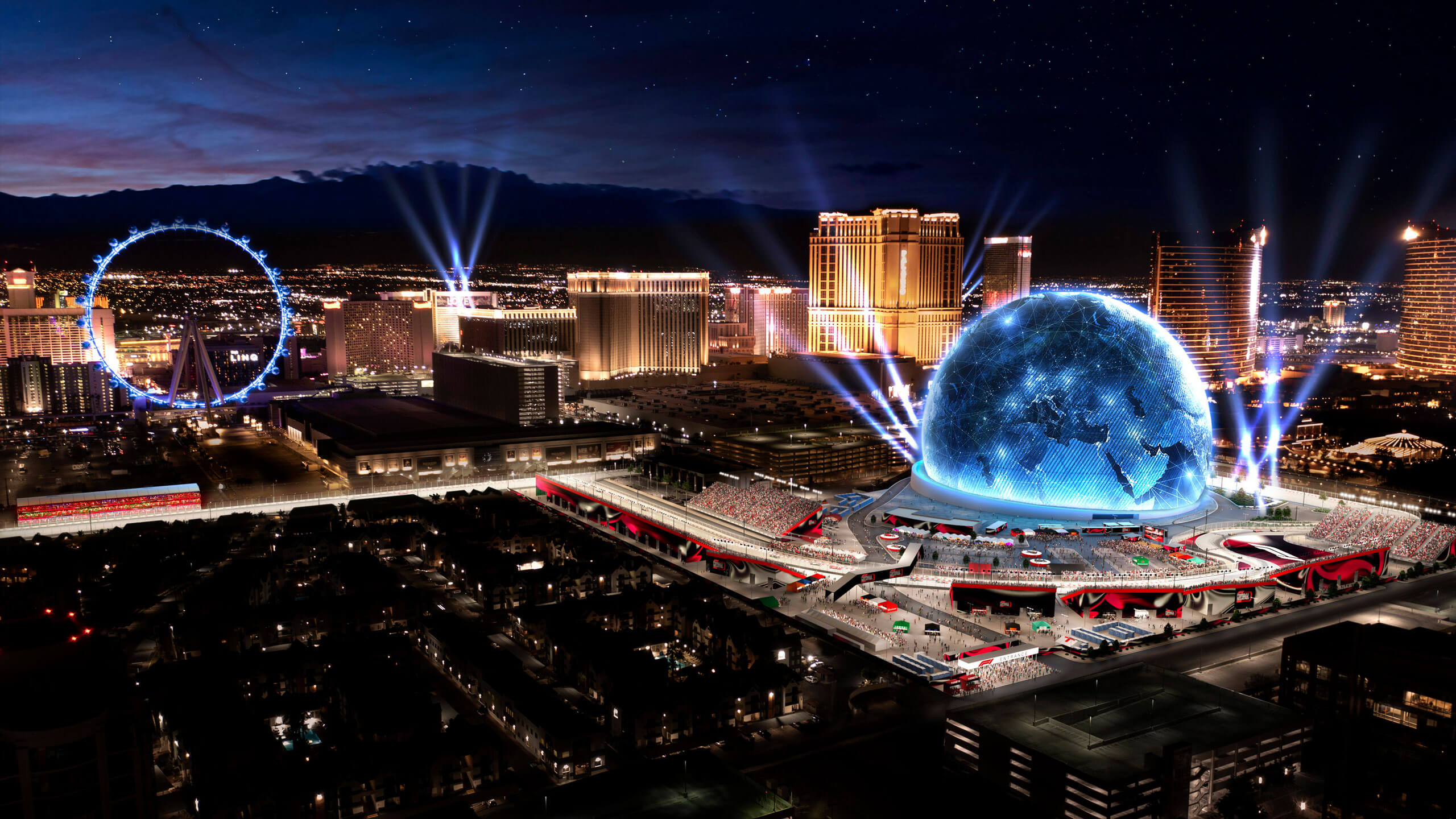 Rendering Courtesy of Formula 1 Las Vegas Grand Prix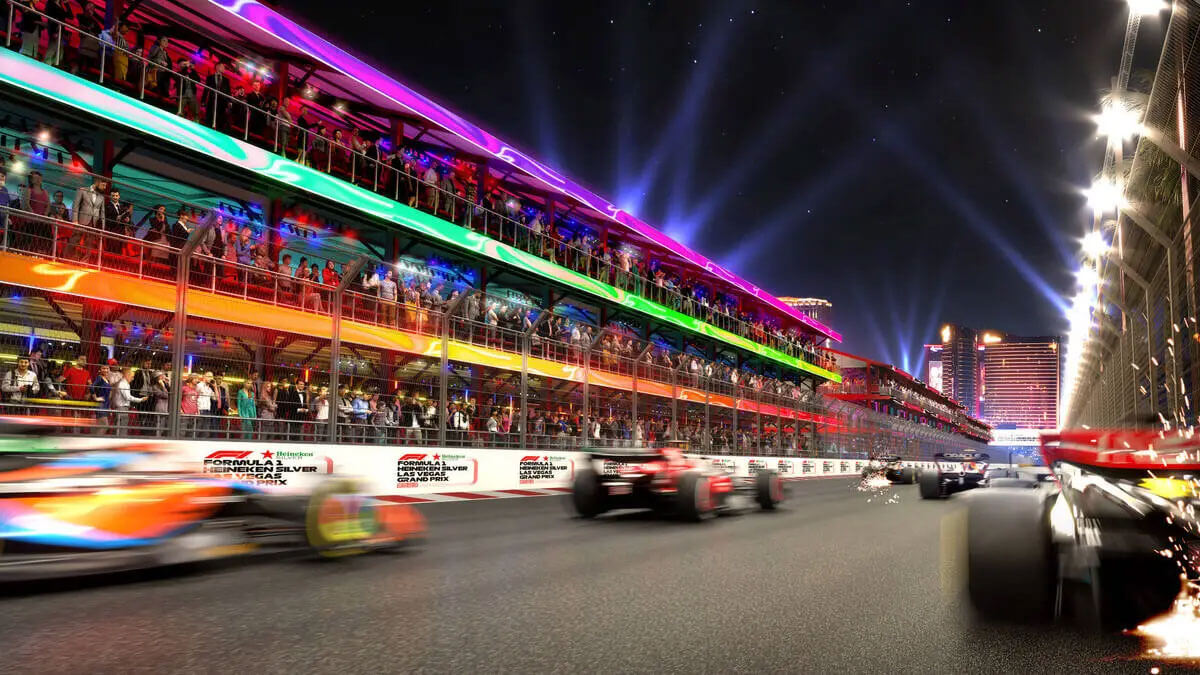 Rendering Courtesy of Formula 1 Las Vegas Grand Prix
Ticket Sales
General admission for the race is full, but the grandstands (multi-day pass), premium clubs, and luxury hospitality still have limited tickets available on the official website.
All ticket sales include food and non-alcoholic beverages.
A portion of the ticket sales also fund local nonprofits, such as Three Square Food Bank, focused on eliminating hunger in Southern Nevada.
The opening ceremony is ticketed and invite-only.
Where To Watch
The starting line will be at the new Paddock building on the corner of Harmon Ave and Koval Ln. The Paddock is a 300,000-square-foot building constructed especially for the event – though it will be open for events after the race – and is the largest F1 paddock to date.
The first corner will be at Harmon Ave before the race continues up Koval Ln and down Las Vegas Blvd, with 17 corners along the way.
The official site has a track circuit map and live feed of the Paddock site.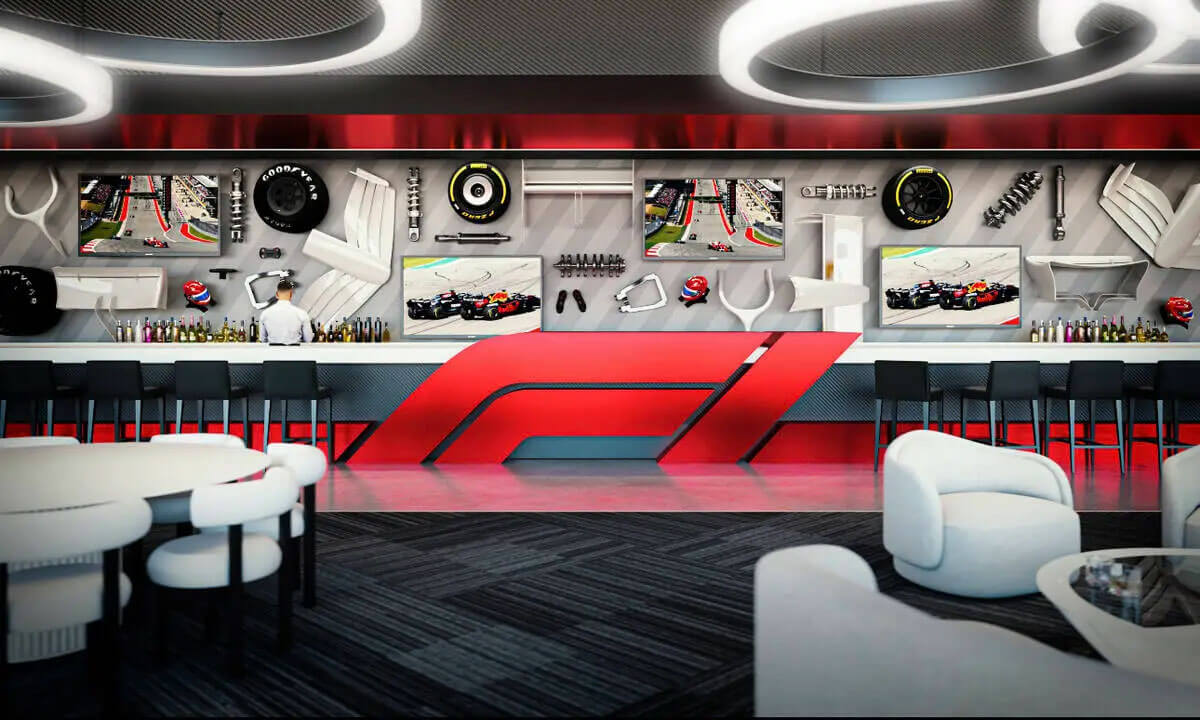 Rendering Courtesy of Formula 1 Las Vegas Grand Prix
Now, 40 years in the making, you can experience Formula 1 with the excitement only Vegas can bring.
Planning Ahead for Race Day
Like any town hosting a major sporting event, parking and lodging prices tend to increase with increased demand. The race may be the most global event in the history of Las Vegas yet, with people coming from around the world to stay in Sin City and see Formula One.
Luckily, Las Vegas has more than enough space to host F1 guests, but you should still book your stay as soon as possible. Several of the hotels are even offering viewing packages with extra race perks.
Getting to the Strip & Parking
Road closures will begin at 5 pm on Thursday through Saturday. Streets will be fully closed after 7 pm, but it will be best to be on the Strip before 5 pm to avoid delays.
Numerous resorts will have parking available, though the resorts along the route will only allow parking for those with reservations (rooms, restaurants, or shows). If you plan to park at a hotel (not along the route) and walk, check their website for parking policies and prices.
There will be multiple rideshare drop-off points (at Virgin Hotel and the Hughes Center). F1 recommends utilizing these when possible.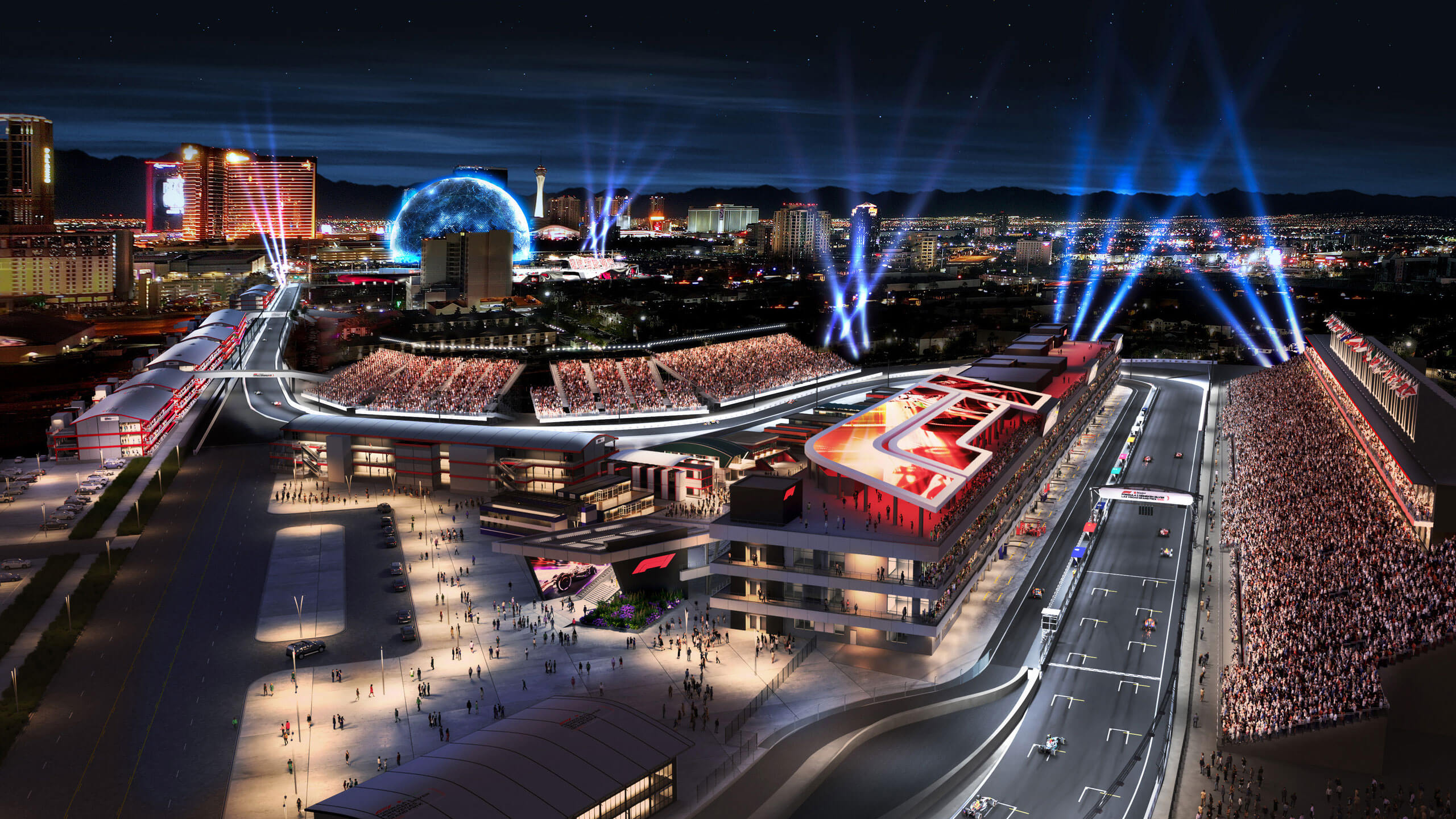 Rendering Courtesy of Formula 1 Las Vegas Grand Prix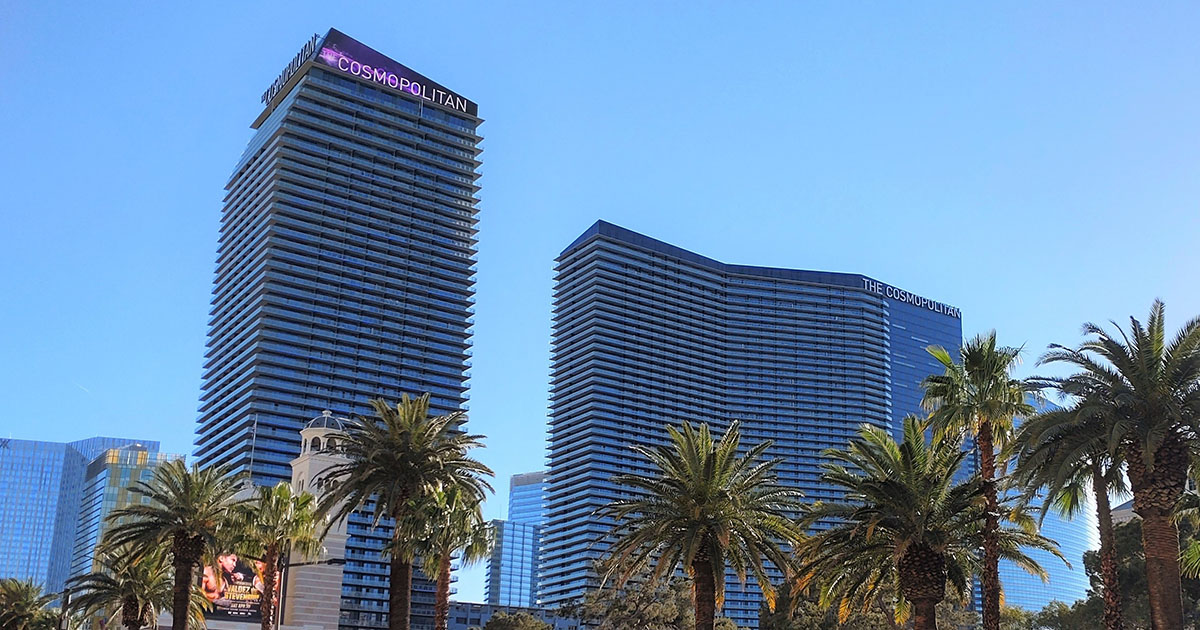 Hotel & Viewing Packages
The Paddock Club
The Paddock Club package offers an excellent spot for photographers and videographers to capture the action, as well as experience behind-the-scenes tours.
The Cosmopolitan
With its balcony suites, the Cosmopolitan offers guests the rare opportunity to glimpse the Formula One event from the comfort of their rooms. As the Cosmopolitan is right along the route, Strip-facing outdoor patios will offer prime and private track views.
VIP Experiences: Wynn & MGM
Wynn Las Vegas (VIP Packages)
The Wynn and Encore at Wynn also have a variety of VIP packages for viewing and stays if you want to experience Formula One in extreme style.
MGM Resorts (VIP Packages)
grandstands in front of the MGM Resorts' Bellagio Hotel & Casino, adjacent to the world-famous fountains, will offer a great vantage point for the race and can be elevated by one of the MGM's three different room and ticket packages.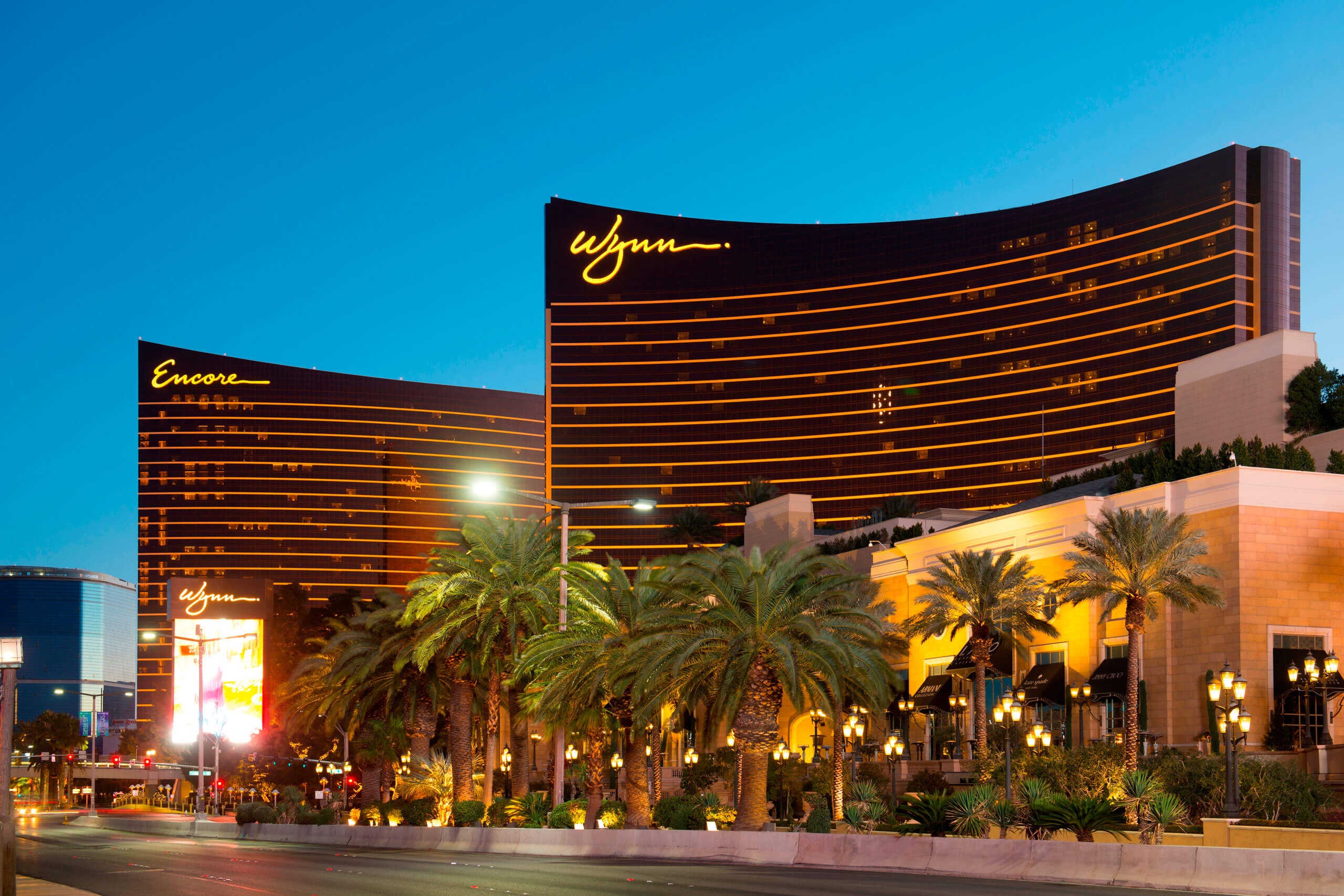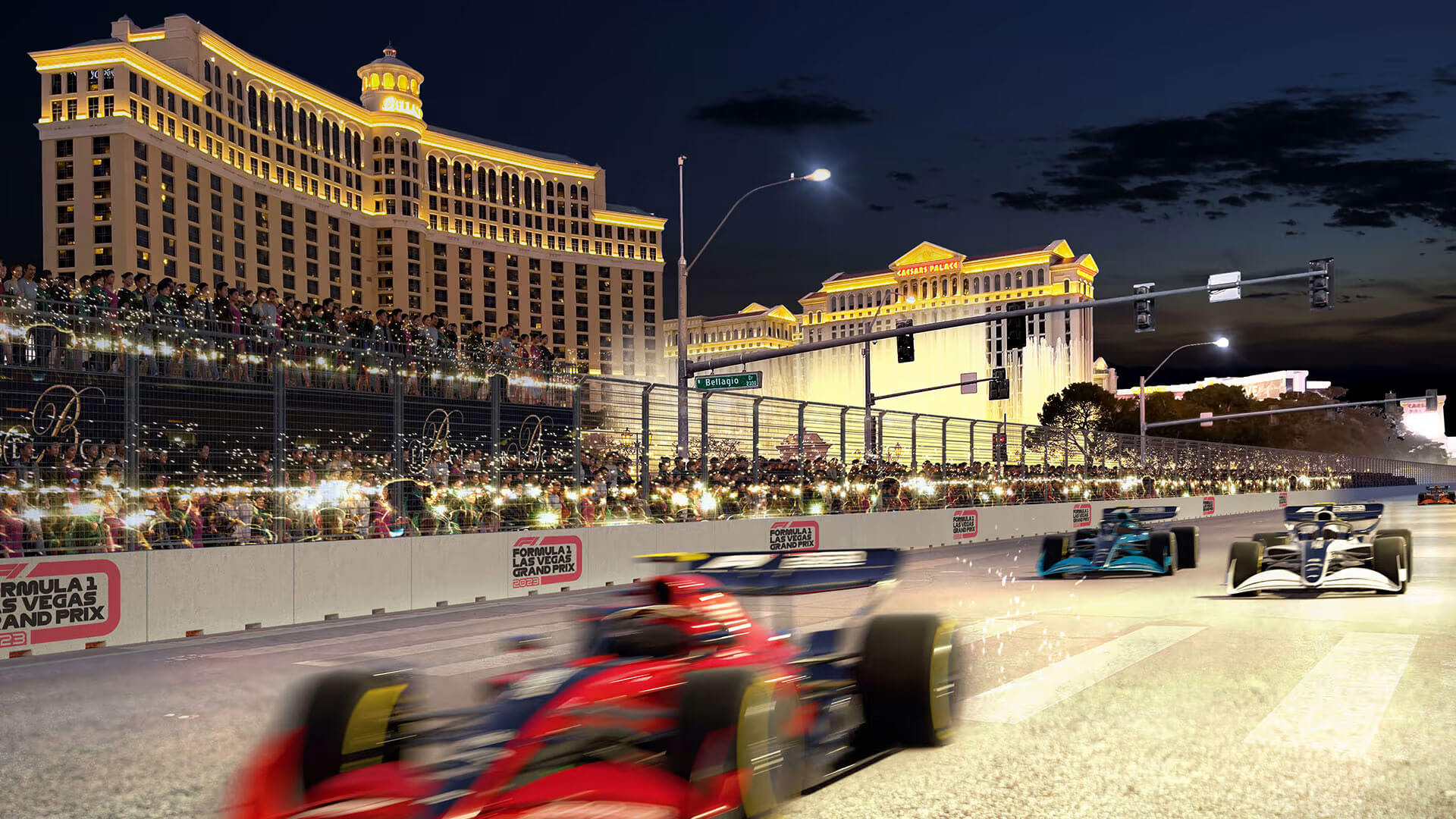 Rendering Courtesy of Formula 1 Las Vegas Grand Prix
Other F1 Watch Parties
If you want to be part of the action without actually going to the Strip, Vegas will still have many different options for watching the races.
Grand Prix plans to have a watch party near the actual track, allowing fans to watch the event from a large screen. People who purchase tickets to the watch party will also have access to other entertainment, including live music.
Warm Up Your Engines
Las Vegas has changed significantly in the 40 years since the city last hosted Formula 1. Now, 40 years in the making, you can experience Formula 1 with the excitement only Vegas can bring. High-octane excitement and Sin City glitz will unite like never before during this three-night event.