F1 Las Vegas: Best Hotel and VIP Packages
If you plan on visiting Las Vegas to enjoy Formula 1, you'll probably need a place to stay. Luckily, Las Vegas has over 150,000 hotel rooms to welcome the flood of guests. But maybe you want to experience Formula 1 in style.
With numerous hotels and clubs offering VIP packages, Vegas hospitality will not disappoint.
VIP at Wynn and Encore
The Wynn Las Vegas and Encore at the Wynn regularly rank among the best luxury hotels on the Strip. They have three different VIP options for F1 guests. If you want to meet some F1 drivers, the Wynn Grid Club package is your best bet.
The Grid Club comes with a $150,000 price tag and includes:
A four-night stay in a luxury suite
A VIP seat for the race within the Paddock Club
Race weekend food and drink
More perks
The Wynn even offers a million-dollar package for a once-in-a-lifetime, "no-holds-barred" experience at Formula 1, including tickets to the exclusive opening ceremonies.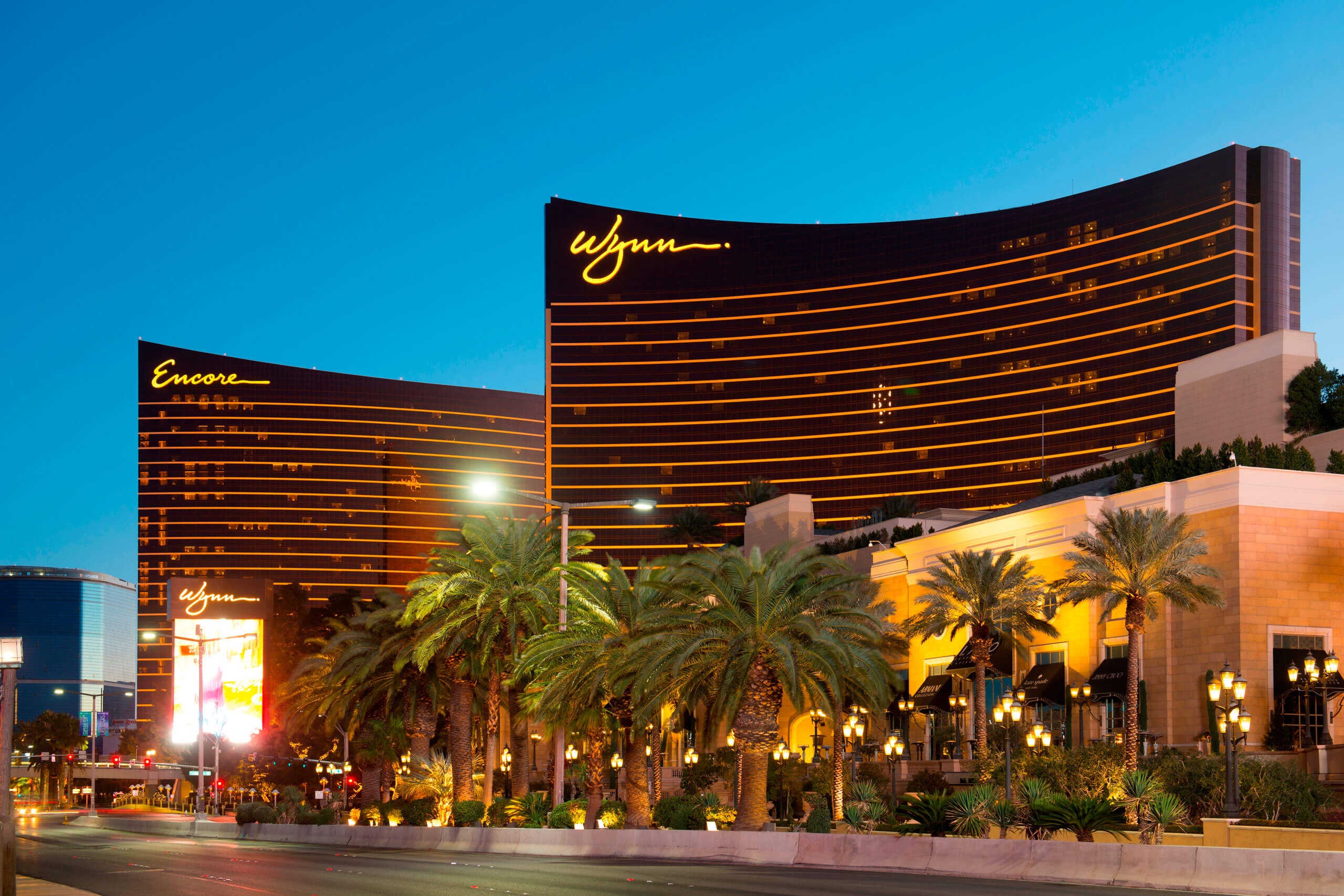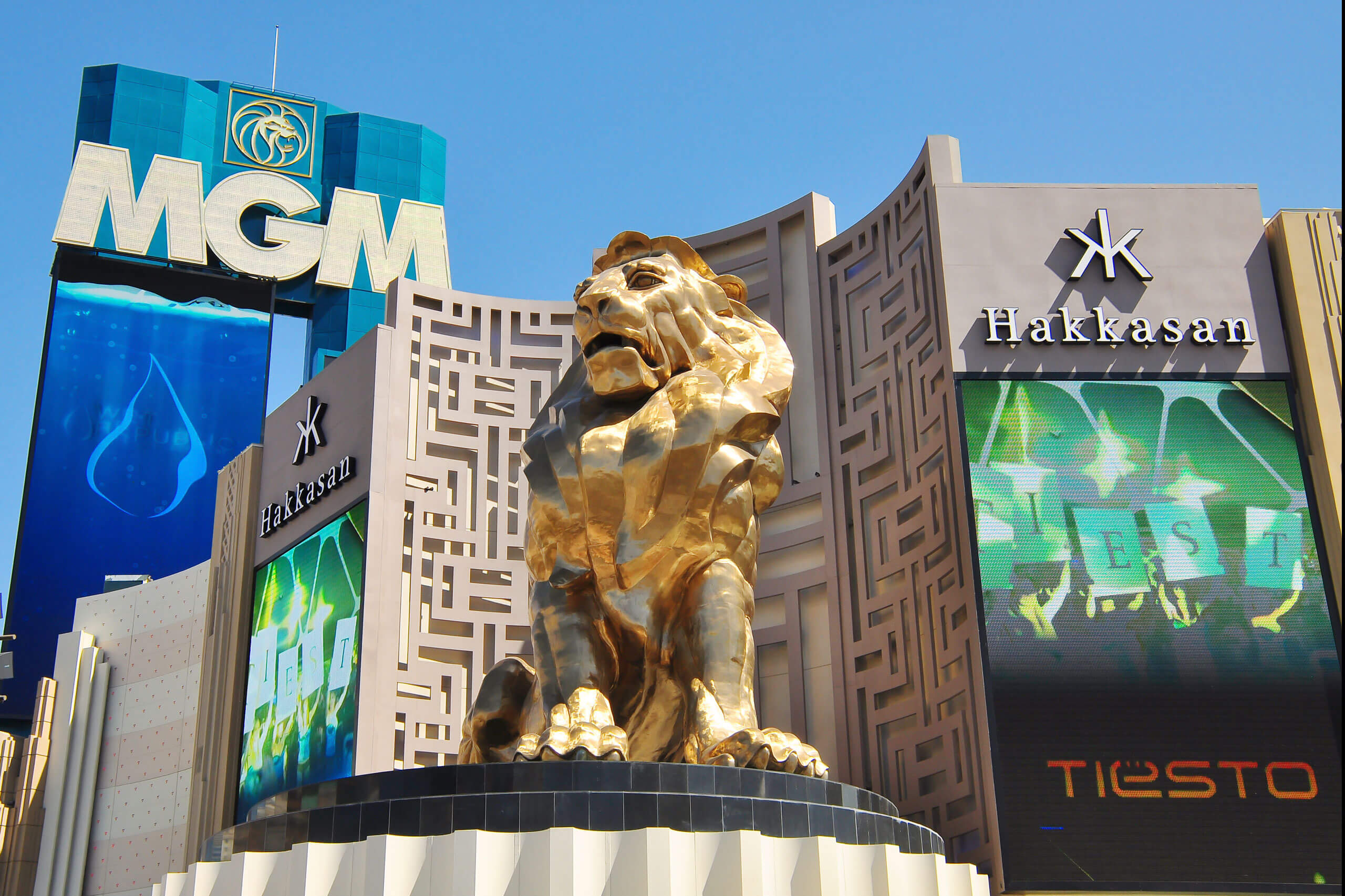 VIP With MGM Resorts
MGM also has three VIP packages for F1. All three require a minimum three-night hotel stay to be booked at one of the MGM Resort properties, such as:
Bellagio Hotel & Casino
ARIA Resort & Casino
Mandalay Bay
MGM Grand Las Vegas
And more
The Grandstand Package in the East Harmon Zone costs $2,800 per person, not including a hotel stay. It features a four-day race ticket, views of the starting line, garages, food, non-alcoholic beverages, and open ceremony access. The next step up is the Bellagio Fountain Club, starting at $11,200 per person.
Caesars Entertainment
Unfortunately, Caesars Entertainment's regular ticket and hotel packages have sold out. Hotel rooms are still available for booking, and Caesars Palace offers easy track access, so it could be a good option for your F1 stay, but your reservation will not come with a Formula 1 ticket.
The only Caesars experience still available is their $5 million VIP bundle. If you want to enjoy F1 with twelve of your closest friends, it comes with twelve Paddock Club tickets, two Adele tickets, spa treatments for six people, a driver, and a host.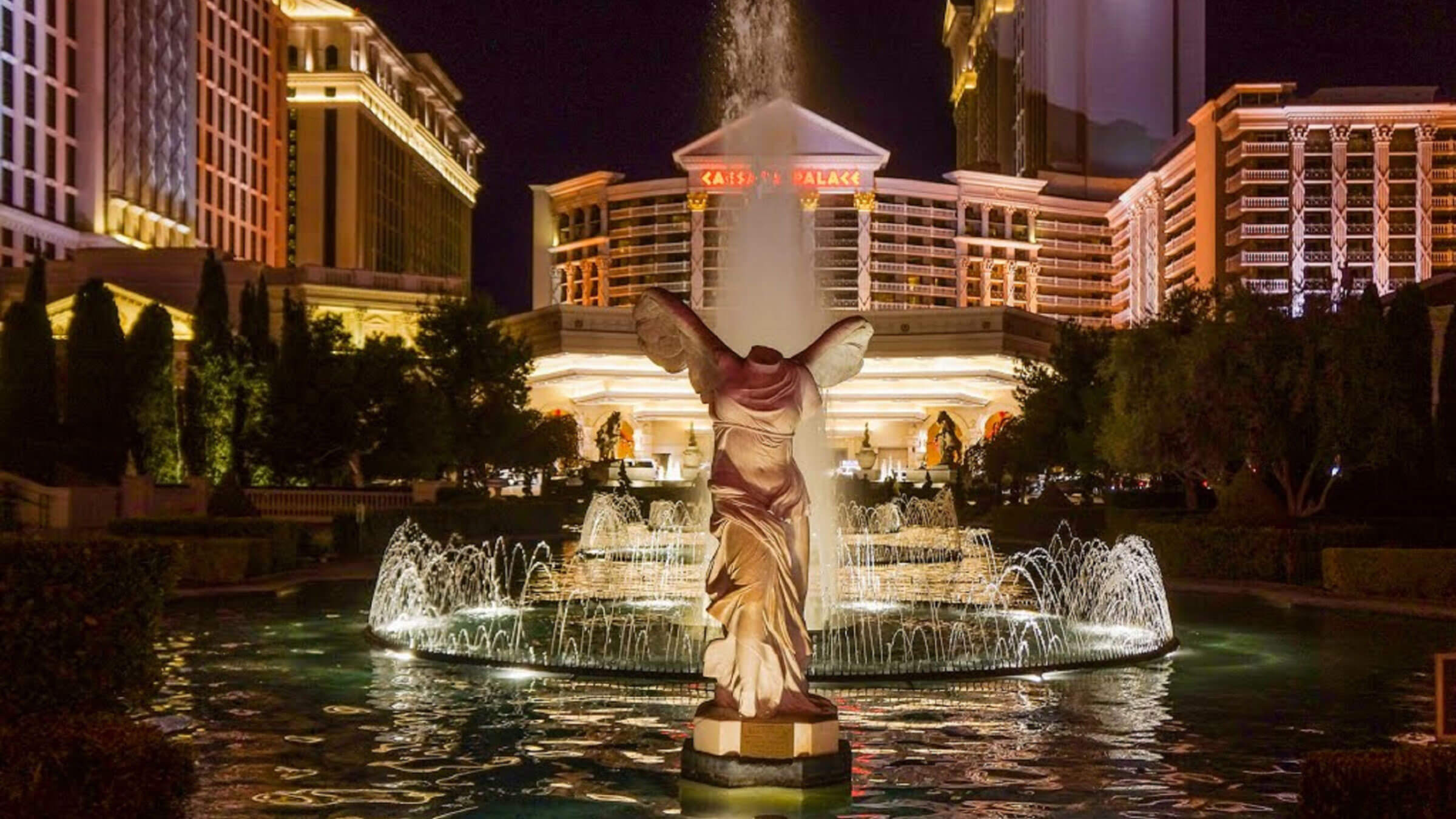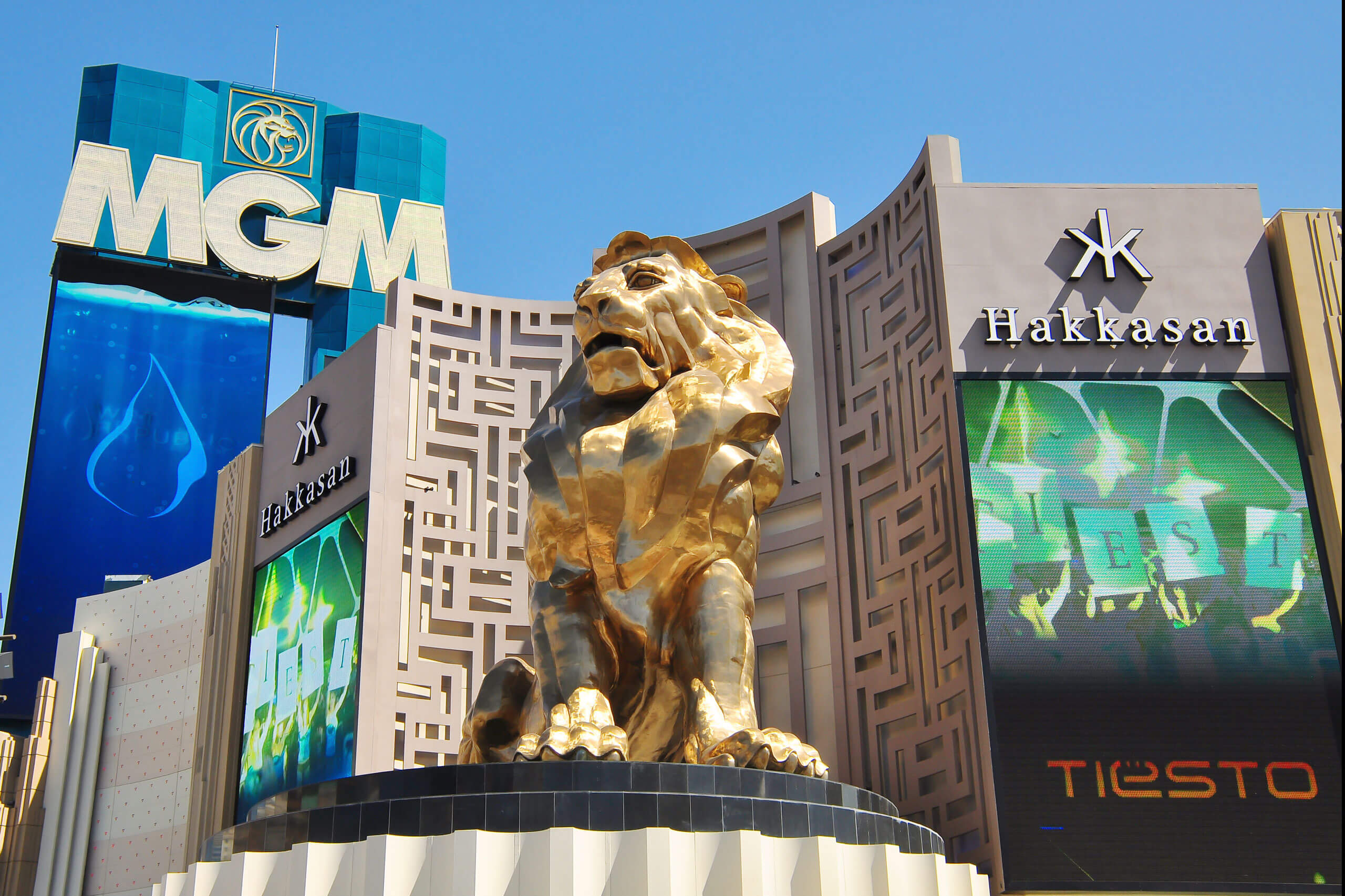 Resorts World
The Resorts World Grandstand package starts at $6,900 and includes two three-day tickets to the T-Mobile Zone with food and non-alcoholic drinks at the race. You also get VIP transportation to and from the airport and a hotel beverage credit.
Resorts World also has four and five day ticket packages with tickets located in different zones.
The Mirage Zone
The Mirage's package features Grandstand seating between Turns 12 and 13 in the Mirage Zone for $2,200 per person. Their VIP experiences, which bundle two tickets, three nights at the hotel, and access to the VIP areas, start at $11,500.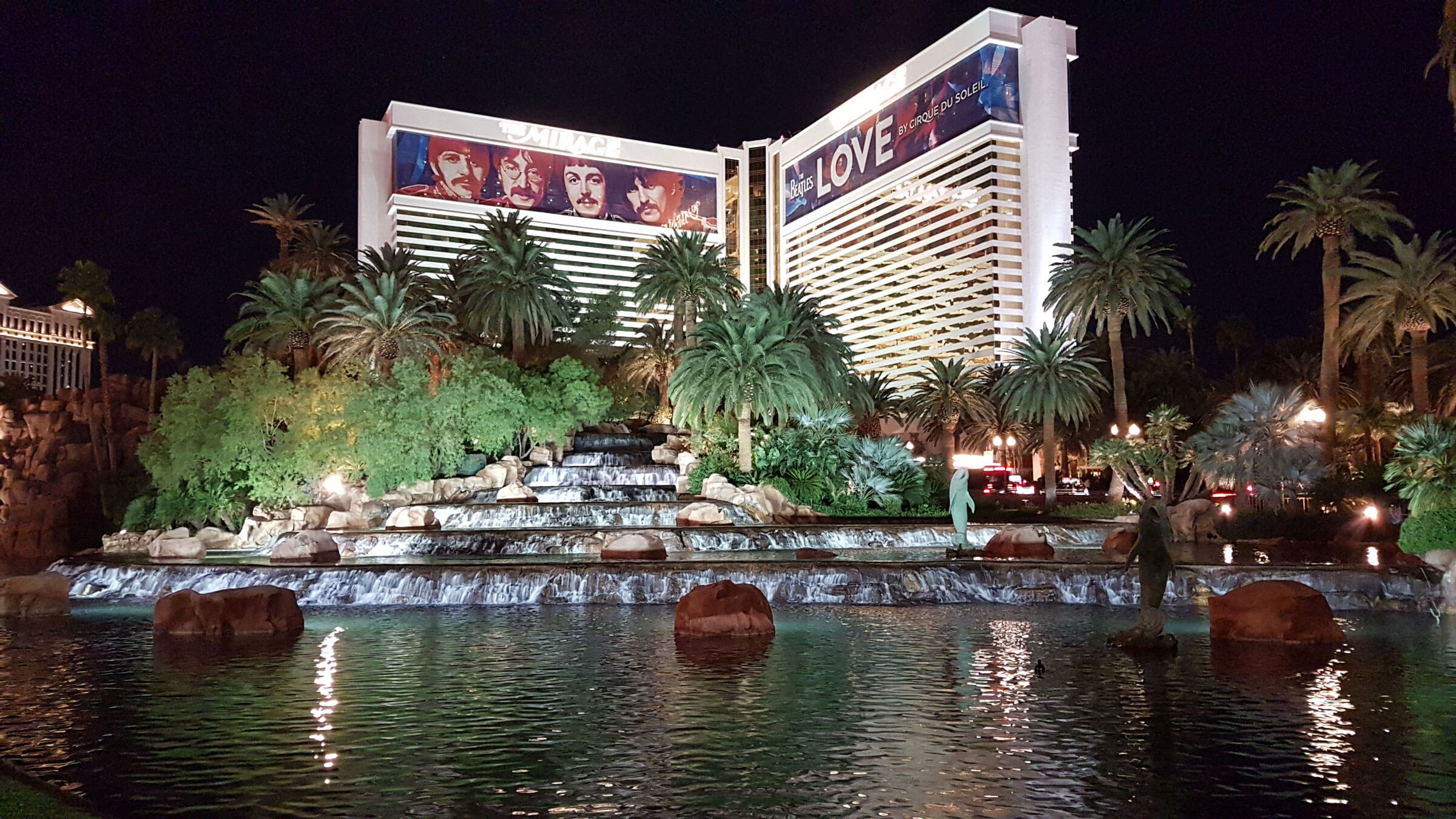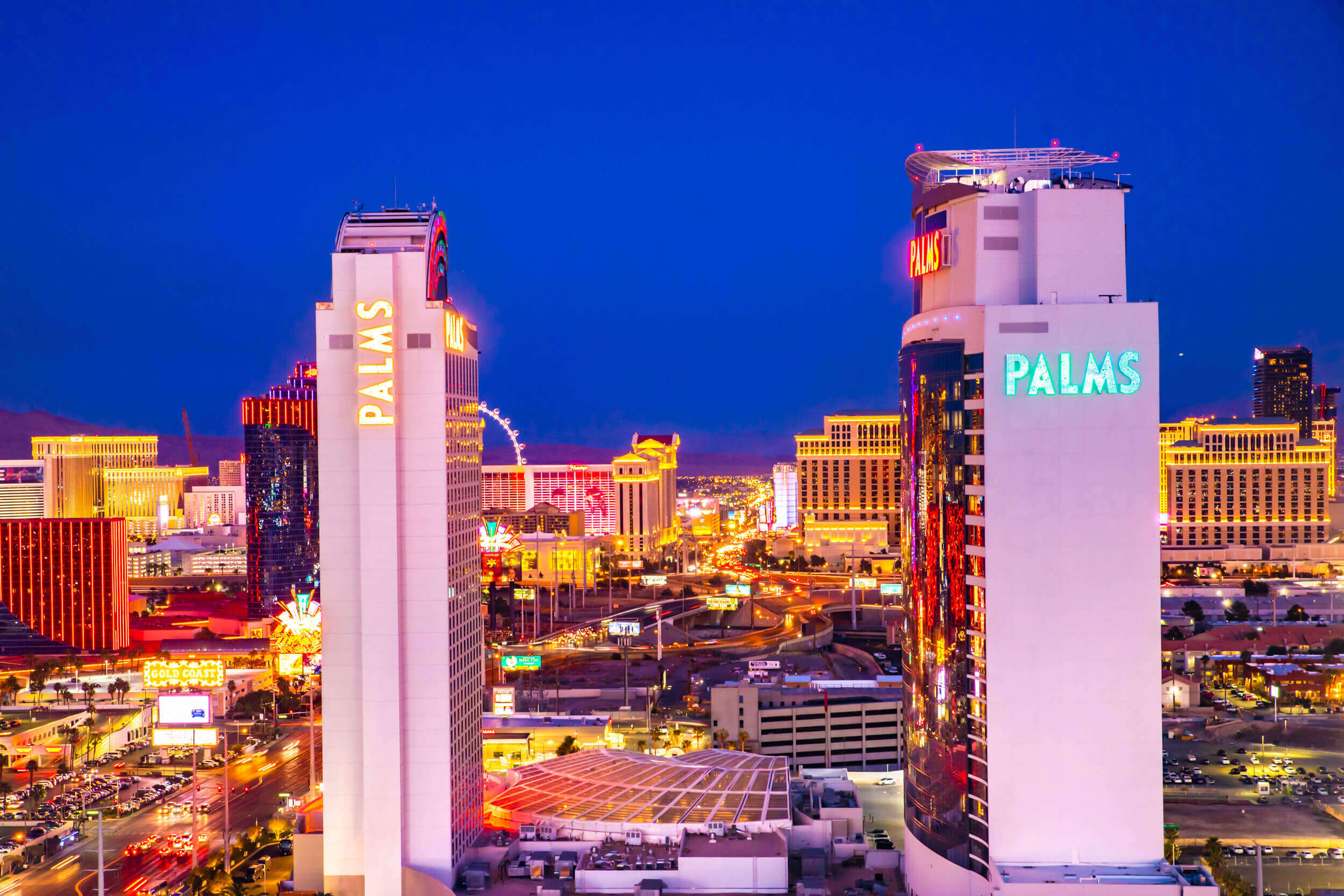 The Palms Experiences
The Palms has two race weekend packages for guests. Their regular package – two nights at the hotel, two Grandstand tickets, a dining credit, champagne, and strawberries – is $5,500. Their VIP Sky Villa experience includes four Grandstand tickets, a gourmet dinner, a VIP table at Ghostbar, and more for $75,000.
Hotel packages with tickets included can make your journey easier to plan, especially with so many guests flocking to the inaugural Las Vegas race.
VIP Packages at Other Venues
Hotels aren't the only places offering VIP experiences for Formula 1. Vegas clubs are stepping up and helping to make the weekend even more enjoyable with some unbelievable perks.
The Paddock Club
The Paddock Club is the ultimate Formula 1 experience. The club sits above the race's starting line, so you'll literally be on top of the action. With the Paddock Club, you get a tour of the F1 facilities, access to driver interviews, and world-class food and drinks.
When bundled with a four-night VIP hotel package from the Wynn, this experience starts at $60,000. MGM also has a Paddock Club Package for the slightly more reasonable amount of $16,800 but requires you to make a separate reservation for a three-night hotel stay.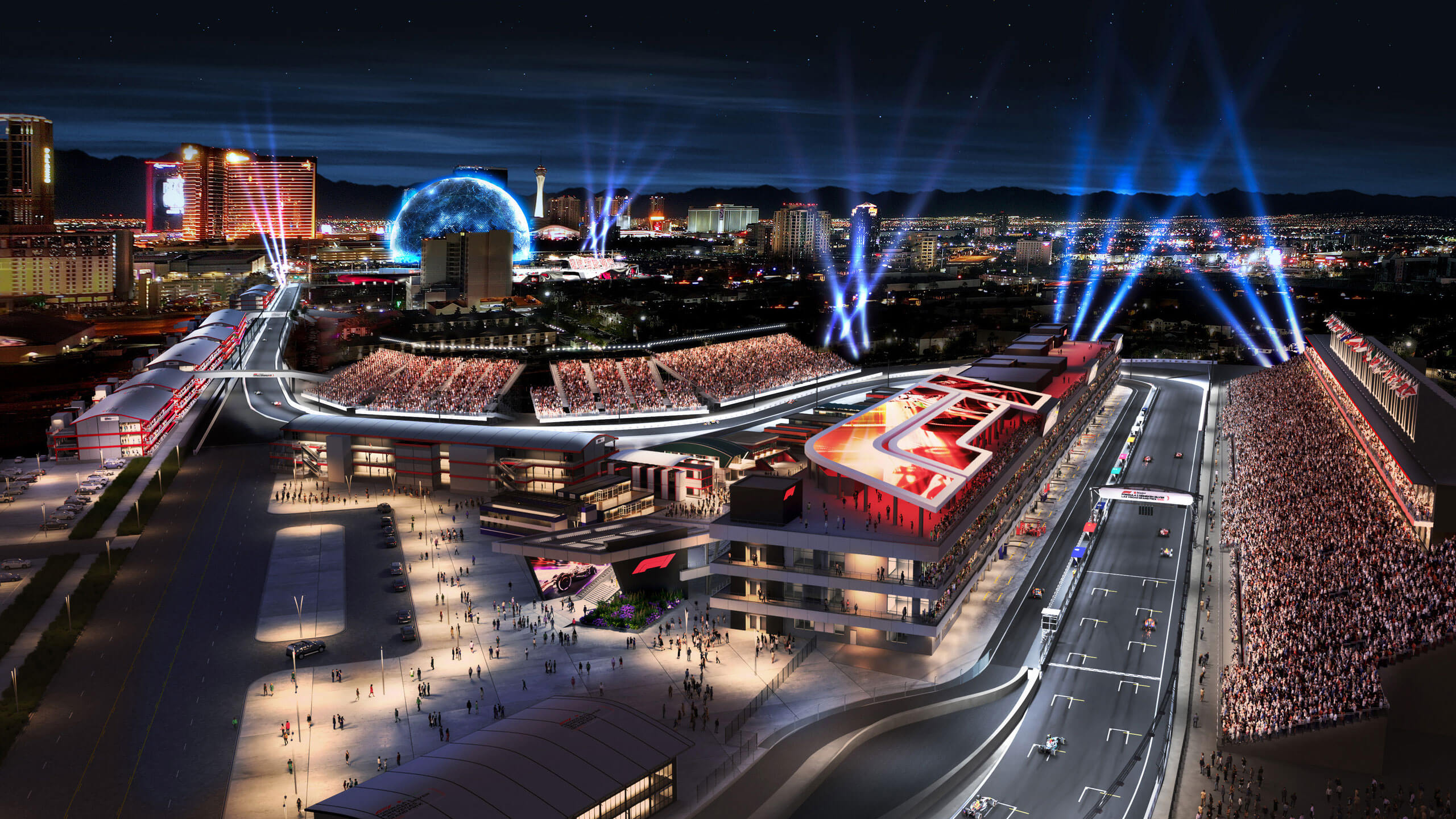 Rendering Courtesy of Formula 1 Las Vegas Grand Prix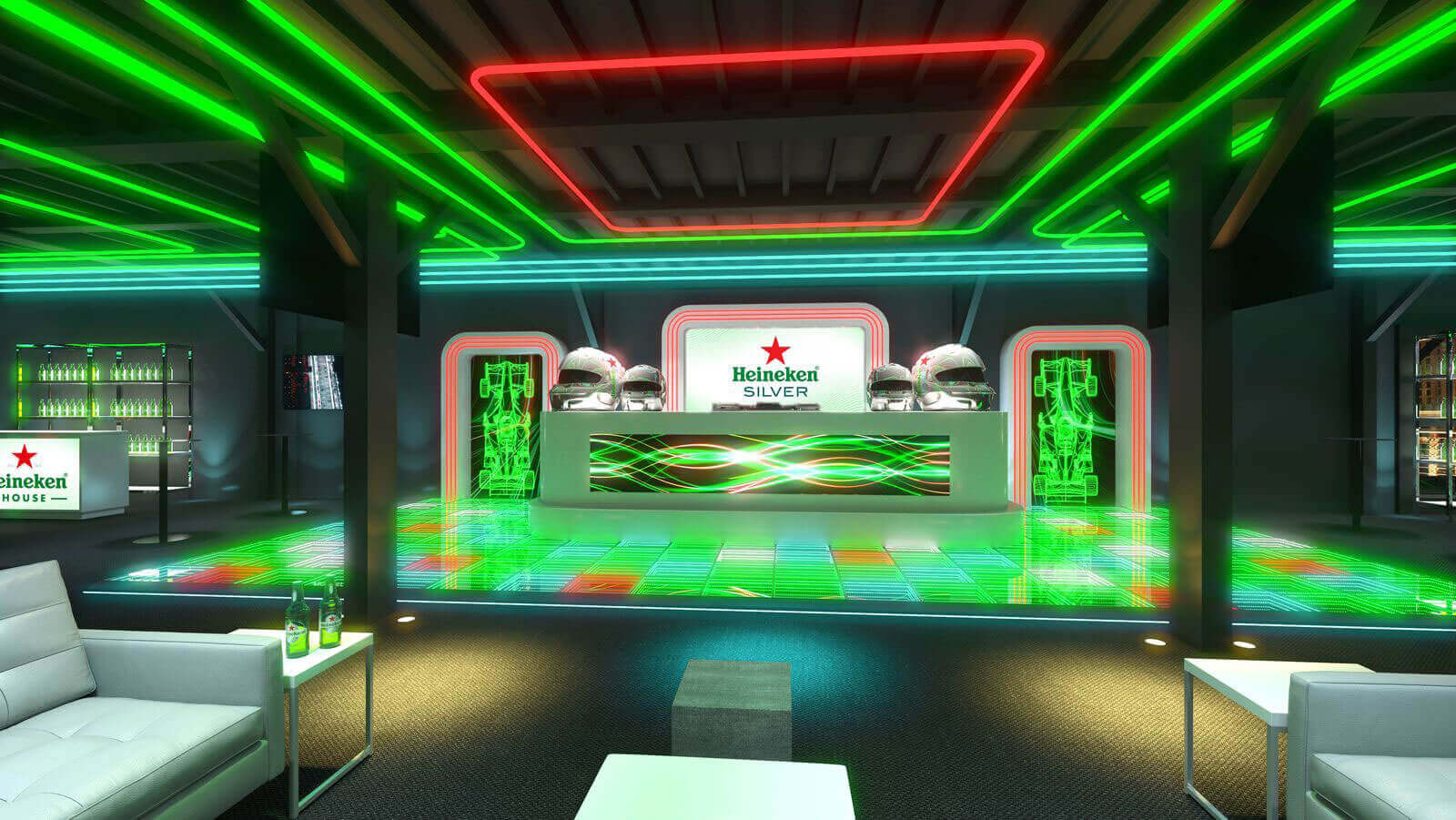 Rendering Courtesy of Formula 1 Las Vegas Grand Prix
Heineken House
As the official title sponsor of F1 Vegas, Heineken Brewing Company is putting on quite a show. The Heineken House experience comes with a 3-day ticket to a trackside party, including DJs, entertainment, cocktails, and more. You can watch the race and all-inclusive food and beverages from a three-story structure off Koval Ln. This package costs $8,000 per person.
Club Paris
You can choose your adventure at Club Paris. From Alexxa's to Beer Park to Chateau Nightclub & Gardens, the Club Paris experience allows you to enjoy all three event days from three different venues inside Paris Las Vegas. The bundle includes:
Track views from the 9,000 square-foot outdoor terrace
Viewing from 75 HDTVs at Beer Park
Food and beverages across the three locales.
This package is $5,500 per person.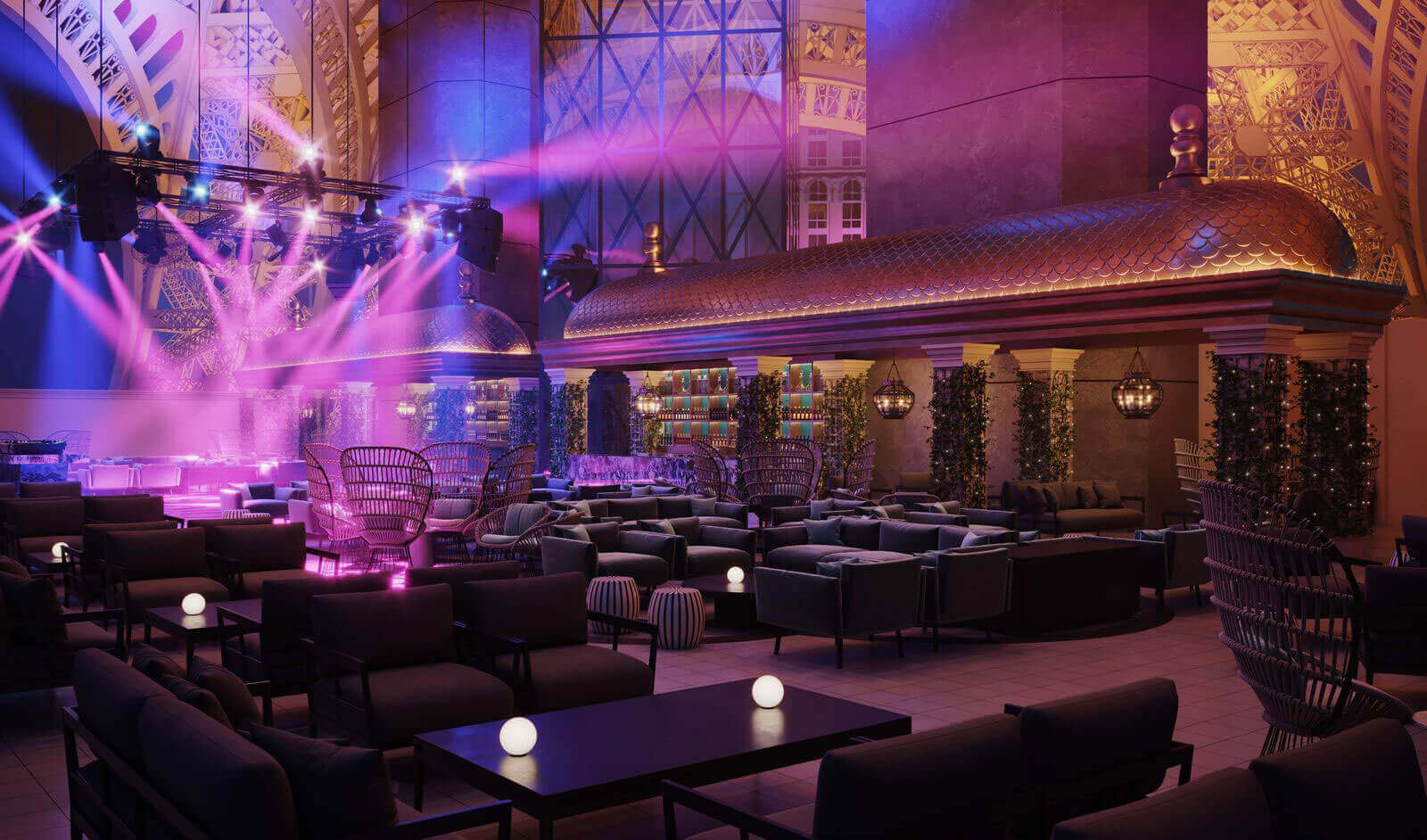 Rendering Courtesy of Formula 1 Las Vegas Grand Prix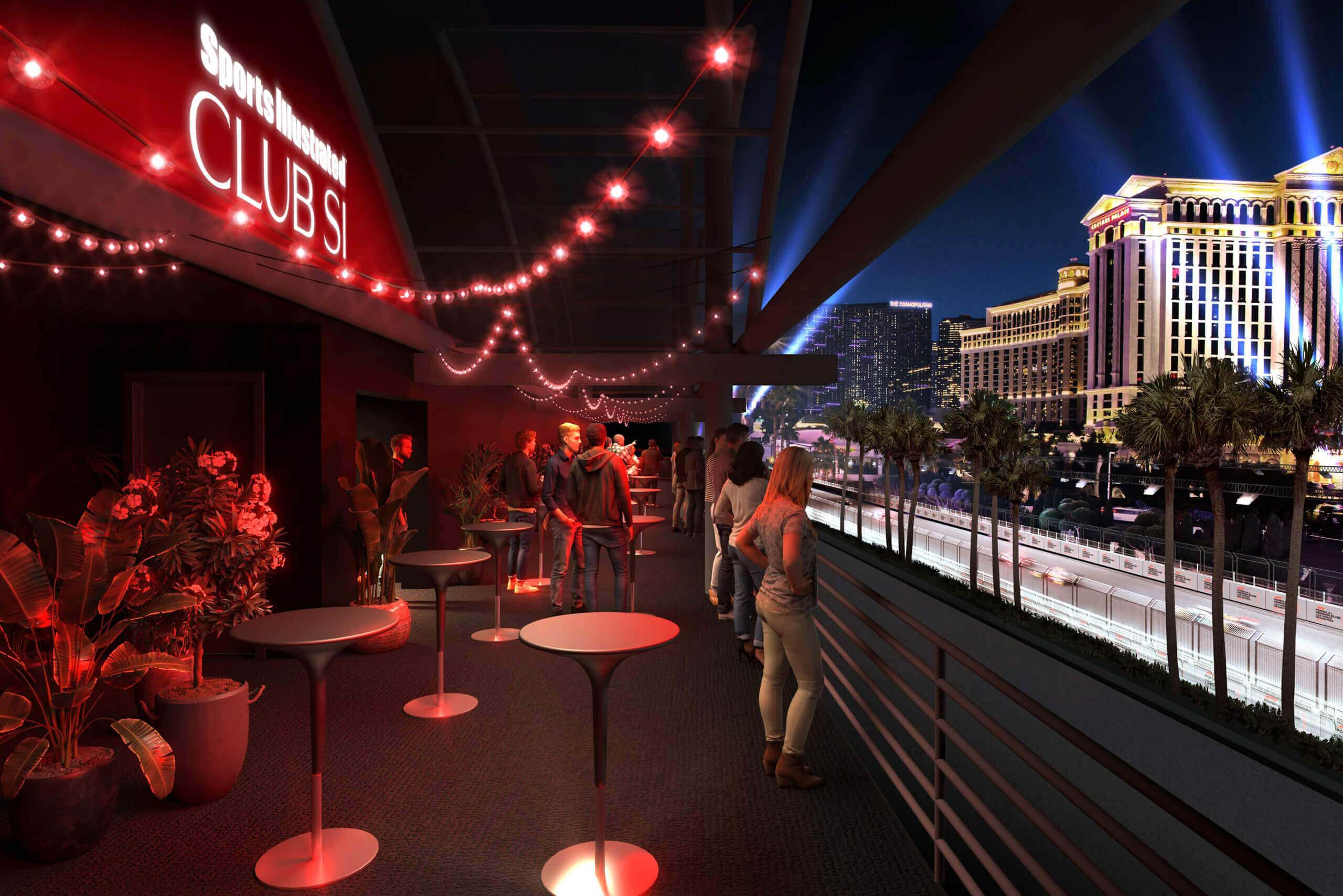 Rendering Courtesy of Formula 1 Las Vegas Grand Prix
Club SI
Club SI has Las Vegas Blvd views of the track, and a full list of celebrity guests lined up for $7,000 a person.
Sports Illustrated's Club SI is a three-day party located at Flamingo Las Vegas, from the swimsuit party to the main event hosted by David Beckham and Shaquille O'Neal. Food and drinks, including alcohol, are also included in this package.
The club's unique vantage point lets you see action from the end of Turn 12 to the beginning of Turns 14, 15, and 16. They are still adding additional entertainers to the docket, so watch for official updates.
Book Your Stay Today
The November F1 race is fast approaching, and hotel rooms are going quickly. Hotel packages with tickets included can make your journey easier to plan, especially with so many guests flocking to the inaugural Las Vegas race. Whether you want to party with the most exclusive crowd or just enjoy a few extra perks on your F1 trip, there is an F1 package for all super fans.